Set up your online T-shirt business easy tips, Useful guide, Canada online advice
Set up your online T-shirt business guide
27 Aug 2021
Easy tips to set up your online T-shirt business for the ultimate success
If you plan to set up a t-shirt design and printing business, you need to look at the market's popular styles and trend factors. The more you are aware of what is doing well can provide you with the best tips for success. If you want to sell shirts online without inventory, here are some tips for setting you on the correct path. So, without further ado, let's have a look at what you can do for the design of your t-shirts.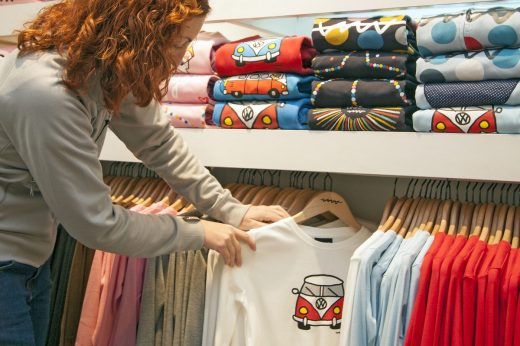 Easy tips to set up your online T-shirt business advice
A professional designer
A t-shirt business is only as good as the designs on offer. Keep in mind it starts with great ideas as far as the designs are concerned. If you feel technically challenged, you need a Photoshop expert who can help you with the designs. If you lack the necessary skills to design, then hiring a professional graphic designer is something you need to look into. Keep in mind that there are many tools and professionals available concerning t-shirt graphic designs and designers.
Here are a few design communities that you can leverage with the help of the internet for brainstorming ideas.
Dribbble
It is one of the top-rated designer communities with unique and original talents and creations for hire. You can message designers directly to hire freelancers and experts alike.
Behance
Behance is a similar designer, art, illustration, and photographic art sharing community that can help you search for suitable designs and graphic design specialists.
Additionally, you can look into several popular freelance networks like Freelancer and Upwork to hire talent and design ideas.
Buy designs
In case you are stuck for ideas, you have the option to purchase various pre-made designs. Keep in mind that buying pre-made designs might mean you end up with a duplicate and unoriginal motifs and graphic designs. So, it is vital to make an informed choice regarding designer and art/visual choices.
Mockup the shirts
Once you have finalized the designer, the designs, and the t-shirt make and model, it is time to go for a virtual or a single mock-up iteration of each design. It will allow you to understand how the design works and what improvements you can make before finalizing the inventory. Keep in mind that you need to put forth designs and styles that your customers would love to sport. If you are working with a third-party printing service, always order mock samples or use a template design tool to build a digital mock version of the shirt.
Software platforms like Adobe Photoshop provide the best templates for building graphic design and t-shirt mock-up files. You can preview the design on the go, add layers, and edit to your heart's content. However, always consider the overall resolution (pixel ratio and DPI) when applying changes and edits to your design. If you face issues with handling Adobe Photoshop and similar pro-level tools, you can always use the free-to-use online tools for designing and t-shirt mock-up. Make sure to check out a few tutorial videos before starting.
Design validation
Building a custom t shirt Canada business venture from scratch requires you to invest money. The first thing you need to remember regarding investing money is that you will need returns. Until you can see profits, you will struggle to get on top of your investment levels. So, it is pretty critical to evaluate the designs and your t-shirts before building a stocked inventory. Here are some of the best tips to validate your t-shirt designs.
Social network
Displaying your t-shirts and graphic designs on social media networks like Facebook, Twitter, and Instagram ensure that the design gets validated by the millions of users on the platforms. However, instead of showcasing your designs and talents to your friends and family, ask for opinions from strangers and specific pages devoted to graphic and t-shirt designs.
Reddit
Reddit is averse to marketing, but that doesn't mean it is devoid of opinions altogether. On the contrary, subreddits are usually an eclectic mix of professionals, experts, and amateurs alike. Posting your custom prints and design ideas on devoted t-shirt design pages before launching will provide you with plenty of valuable insights and tips.
Crowdfunding
As the name suggests, crowdfunding allows you to fund your venture when you are looking to launch a new career. Crowdfunding sites make it easier to test ideas, validate designs and business strategies before putting the plans into motion. Remember that crowdfunding is the best idea when you are looking to build a concern right from scratch.
Print of demand
For your custom t-shirt business, remember you do not need to build an inventory. Print on demand allows you to invest less and print only after an order has been placed and finalized.
Once you finish all the steps mentioned above, you have to ship the product to your customers. Build your business the right way and enjoy the best success.
Comments on this guide to set up your online T-shirt business easy tips article are welcome.
Business
Business Posts
Steps You Need to Take to Get Your Business Started
Effectively Use Social Media to Promote Your Business
Most Popular Ways to Automate Business Processes with Salesforce
Buildings
Architecture
Comments / photos for the Set up your online T-shirt business advice page welcome