Best 7 Places to Publish Your Personal Essays, University Degree Advice, Higher Education Tips
Best 7 Places to Publish Your Personal Essays
Readers & Writers – Architectural Higher Education Article
23 July 2019
Personal essays are very popular with both readers and writers. As readers, we can really engage with personal essays, feeling a genuine connection to the emotions and experiences of the writer. As writers, personal essays are a free form of expression, allowing us to allowing us to tell stories from our past or give our views on certain subjects, expressing our thoughts however we choose on an almost limitless range of subjects. Writing personal essays can be a highly enjoyable experience for any student, academic, or professional writer, and here are some of the best places to publish them online.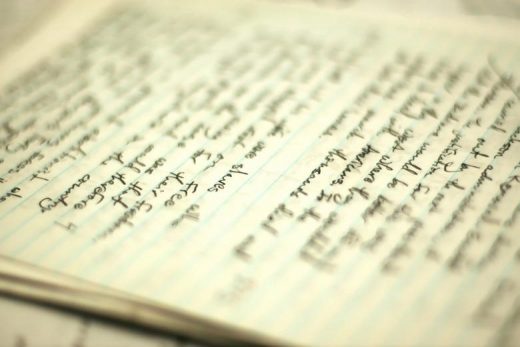 Best Places to Publish Personal Essays
The Guardian
A British newspaper with history going all the way back to the 1820s, The Guardian ranks right up there as one of the top news, entertainment, sport, and culture sources in the world, so it's a great place to get your work seen by a big audience. The Guardian makes it easy for writers to submit their work too, with a simple pitch system and basic guidelines to follow. You will probably need help to write my essay. The Guardian even gives writers a list of suggested topics to write about and offers plenty of help and support to its writers, making it one of the best options for submitting your personal essays.
Marie Claire
A leading source of articles and information relating to the worlds of beauty, fashion, love, sex, celebrities, and more, Marie Claire is a great place to send off your personal essays. This publication is always looking for funny, deep, moving, and insightful pieces and really likes relatable content that its readers can engage with and talk about. If you think you can provide that kind of content, Marie Claire is a great choice and past writers have reported that this site pays very well for personal essays too.
The Boston Globe
One of the oldest, most read, and most significant newspapers in the entire United States, the Boston Globe happily accepts submissions of personal essays for its Connections section, which is all about love and relationships. Writers are paid for their work and essays need to be around 650 words in length on average. You can send your submissions over to the following email address: [email protected]. The Boston Globe is able to offer a good rate per word for successfully submitted essays, so it's a nice way to make a little extra cash.
The New York Times
Another excellent site to submit all your personal essays, The New York Times is read by millions on a daily basis and is well-known for its high standards of quality. The 'Modern Love' section of The New York Times takes submissions of essays up to 1,700 words in length, and all you need to do is email your work over to [email protected] and hope you make the cut. You can consult the site's pages on pitches, writing tips, and other advice to write better content and have a higher chance of success, or you could turn to a custom assignment writing service for help.
Motherwell
One of the best subjects to write about in any personal essay is parenting. Moms and dads go through some extraordinary experiences and often have a lot of funny and very relatable stories to tell, and Motherwell is a great place to share them. This site accepts parenting-related personal essays of around 1,200 words max. Every successful published essay results in payment for the writer, and sharing your own stories of parenthood can be a great way to connect with other moms and dads out there as well.
The New Statesman
The New Statesman is a British magazine focused on politics, news, and culture. It's a good place to submit your personal essays if you're interested in current affairs and feel like you have something important to say about political or cultural issues in the world today. This magazine actually offers its own well written guide for contributors, offering advice and support, as well as a list of guidelines to follow in order to give your piece the best chance of being accepted and published.
Glamour
A very popular women's magazine that mostly talks about beauty and fashion, but also reports on celebrities, entertainment, and relationships too, Glamour is always looking out for talented writers and interesting personal essays to share with its readers. If you like to read, think, discuss, and write about subjects related to the worlds of beauty and fashion, you'll have a good chance of getting published with Glamour. To give yourself the edge, you could also seek out an affordable online essay writing service to proofread or edit your work and make some improvements.
Conclusion
Writing personal essays is a great way to get your feelings, thoughts, and experiences down on paper and express your opinions, but the real value to be found in these kinds of essays is getting them out there in the public eye and letting as many people read them as possible. Personal essays can provoke a lot of debate, discussion, and emotional response in your readers, so it's a great idea to try and get them published on a big site, like those listed above.
Not every submission attempt will be successful, but keep on trying and seeking feedback to improve your writing skills and you'll start to see your success rate rise.
Residential Property Articles
Comments / photos for the Best 7 Places to Publish Your Personal Essays page welcome