Navigating Portugal's Golden Visa Requirements in 2022 and Beyond, European Country Move Guide
Navigating Portugal's Golden Visa Requirements in 2022 and Beyond
6 Sep 2022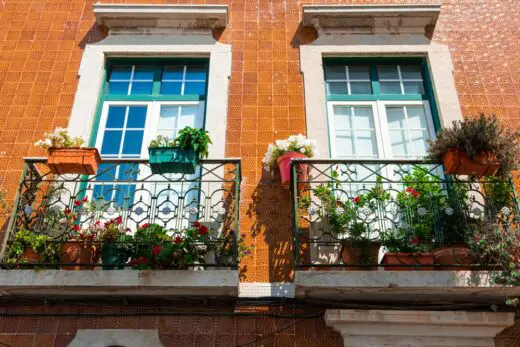 Portugal's Golden Visa program reaches ten years old this year, and while many other countries are talking about ending (or have already ended) their Golden Visa programs, Portugal's government has made quite clear that its Golden Visa program is here to stay. Not just that, but it has proven by far to be the most popular investment migration program available, especially among American, South African, Chinese, Brazilian, and Turkish citizens, in addition to many others.
And for the past four years, Nomad Gate has been providing the most current information on the Portugal's Golden Visa, from helping people navigate the application process to choosing a suitable Golden Visa property or other investment option. Not to mention, there is Nomad Gate's vast forum, which is full of insights shared by people who are either considering, applying for, or have already received their Golden Visa.
Nevertheless, the whole visa undertaking and the requirements can be a bit confusing at times. For example, the rule change at the start of 2022 left even experienced lawyers in confusion. Luckily, we have managed to untangle any remaining doubt about the Golden Visa requirements, and have created several resources to ease the entire process of getting a suitable investment.
Do you really need half a million euros to qualify?
No, you don't! Many people seem to believe that a €500,000 investment in either real estate or a venture capital fund is the only way.
While for most of Portugal, this is true or at least realistic to expect, real estate investments as low as €280,000 or €350,000 are perfectly acceptable in some parts of the country.
The rules state that residential real estate investments can only be made in areas considered "interior" parts of the country – more on that later. However, if this area is additionally also considered "low-density" instead of "high-density", the minimum investment amounts are lower.
Commercial real estate can qualify if bought in Portugal no matter what the reason is. This even includes properties that can be used as Airbnbs and similar, as long as they have the relevant license to be an "alojamento local".
Also, there is the option to invest in property that is classed as a rehabilitation project (i.e. needs work done), which is how you can get as low as €280,000 and still qualify for the Golden Visa.
To help visualize things better, we created this map below to show you exactly where you need to be looking for those lower investment amounts:
Now back to those "interior" regions I mentioned earlier. All the areas on the map in light or dark green are classified as interior regions.
This is perhaps a lesser known fact that parts of the southern coast, as well as the islands of Madeira and the Azores – some highly attractive investment options – are included in this classification.
It means that there are still small pockets of the Algarve where you can get the Golden Visa with a €280,000 to €400,000 investment, or property on one of Portugal's islands for as low as €350,000.
That's great news, however, Portugal is a complicated patchwork of small municipalities and parishes. If you are eyeing up a particular property, it can get a bit frustrating to figure out if it qualifies or not. So, we decided to build our very own Golden Visa property search tool, where you can enter an address and find out all the Golden Visa info you should know, including:
Density (high vs. low)
If residential investments qualify
The minimum investment amounts
More info about the relevant municipality (like their official website)
Links to local urban rehabilitation areas
Available commercial real estate investment options in the area
What investments will be the most popular in 2022 and onwards?
Well, all investment paths are continuing to show popularity throughout 2022. It really depends on the investor and whether they are looking for a more tangible investment or something that is easy to manage remotely.
Real estate investments aside, fund investments remain a popular option for those who want to manage their investments with little hassle. The minimum investment amount for these is sitting at €500,000 However, for those who can afford it, there are many additional benefits that a real estate investment doesn't offer.
For those who are set on real estate, commercial real estate developments are significantly increasing in popularity with many developers out there providing attractive options for Golden Visa applicants.
As for residential real estate, the Azores and Madeira islands, parts of the Algarve and Alentejo, as well as Northern Portugal are all attractive options.
For information on all of these options, visit us at Nomad Gate, where you will find articles dedicated to both real estate and venture capital fund investments, more info on the pros and cons of each option, as well as regular webinars, Golden Visa-related forum threads, a real estate directory, our property search tool, and much much more.
Comments on this guide to Navigating Portugal's Golden Visa requirements in 2022 advice article are welcome.
Building Design
Contemporary Property Posts – recent architectural selection from e-architect below: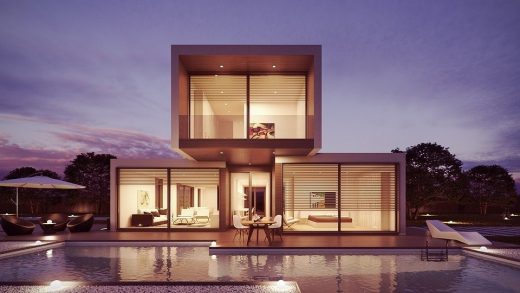 image courtesy of article provider
Visa
Golden Visa Articles – election from e-architect below:
Attract Wealthy Investors for Golden Visas in 2023
Indian architectural wonders with a visa
PayPal, Visa Lead Investment in Blockchain Capital
Move to Europe after Brexit with Golden Visa
Comments / photos for the Navigating Portugal's Golden Visa requirements in 2022 page welcome