Move to Europe after Brexit with Golden Visa Advice, European Country Move Guide
Move to Europe after Brexit with a Golden Visa
13 Nov 2020
Although Brexit will restrict the mobility of British citizens in the near future, there are some alternative ways they can consider. One of them is the Golden Visa programs in certain European countries. They allow individuals the right to residency and/or citizenship in the country. The most popular among them are Portugal and Greece Golden Visa.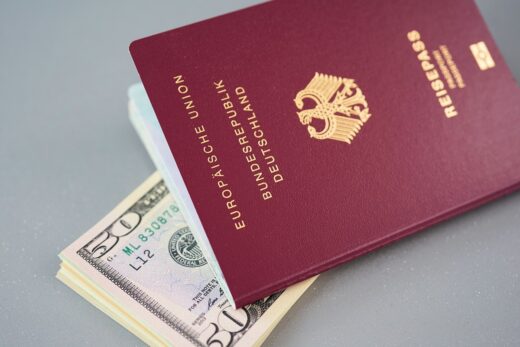 According to the Portuguese Immigration and Borders Service (SEF), a total of 9,200 individuals have obtained their golden visas from 2012 until now. An additional 15,792 family members have benefitted from this program as well. Likewise, a total of 7,903 investors have gained Greece Golden Visa from 2013 until now. The number adds up to 23,618 including the investors' family members.
Move to Europe after Brexit Advice
The UK Office for National Statistics (ONS) states that: "Since the year ending June 2016, there has been a decline in the number of people coming to the UK looking for work, which largely accounts for the recent overall fall in work-related immigration. This is mainly because of a fall in the number of EU citizens coming to the UK looking for work, now at 22,000 in the year ending June 2019 compared with a peak of 82,000 three years earlier … this fall in work-related immigration was seen among all EU groups (EU15, EU8, and EU2)." This statement clearly demonstrates the effect of Brexit on other EU countries. While some countries like Greece may still allow UK citizens to stay in the country for up to 90 days, some others state that there may be changes in the immigration rules after 2021.
Considering this situation, some UK citizens have already started to search for second citizenship opportunities. This is why the Golden Visa program can be a practical option for investors. They offer an easy way to gain residency and citizenship in another country. They can also benefit from several tax reductions in their Golden Visa country.
Let's look at the two popular Golden Visa options in Portugal and Greece.
Portugal Golden Visa Program Mainly Attracts
You may consider buying a property in Portugal and applying for the Golden Visa. In fact, from 2012 until September 2020, 8,654 of the total 9,200 investments have been realized for real estate purchases. This means that investors choose to buy property to get their Golden Visa, instead of other investment types. There are a few options for buying real estate in Portugal.
You can either buy real estate valued at least at €500,000. Or, if it is in a rural area, the minimum amount is €400,000. You can also buy real estate valued at least at €350,000, and which is older than 30 years old, with the obligation to renovate. If this kind of property is in a rural area, then the minimum investment amount will come down to an amount of €280,000.
After this process is complete and you apply for and get a Portugal Golden Visa, you will obtain certain rights along with it. These are namely temporary residence permit in Portugal, visa-free travel to Schengen countries, and family inclusion. If you stay in the country at least seven days per year during a total five-year-period, you can apply for citizenship as well. If you obtain it, you can have visa-free access to 153 countries as an EU citizen. Plus, you can get permanent residency in Portugal.
Regain your NHR benefits
Citizens of EU/EEA/Switzerland can apply for the Non-Habitual Residency (NHR) program in
Portugal, by simply obtaining the right to residency. However, it is highly possible that the UK will lose this right with the coming of 2021. Yet, Portugal Golden Visa will grant you the right to residency in Portugal. So, even if you are not an EU citizen, you can benefit from the NHR regime after you get the right to be a resident through your Golden Visa.
In this way, most of your foreign source income will be exempt for ten years in Portugal. Also, if you are a pensioner, you only pay a 10% tax on your foreign pension. In addition, you will be subject to a flat rate of 20% tax rate on your Portuguese income. This is an advantage for foreigners because the rate can reach up to 48% for residents of Portugal.
Greece offers the lowest real estate investment threshold for Golden Visa
To get Greece Golden Visa, it is sufficient to buy real estate valued at €250,000 which is the lowest amount in Europe. You can also renew your residency indefinitely every five years. Greek Golden Visa also provides residency and family reunification. Since it is relatively newer than Portugal's Golden Visa, the potential for citizenship status is not certain yet.
Greece also offers a new tax law for retirees. It looks for retirees from high-profile countries. According to the law, foreign pensioners will pay only a 7% flat tax rate if they shift their tax residency to Greece. It will be valid for all of their income. What is more, this is valid for ten years. So, UK retirees can enjoy this tax treatment thanks to the UK's high-profile, along with their Golden Visa rights.
Greece can be a good alternative with its other benefits as well. EY (Ernst & Young) Attractiveness Survey Greece 2020 supports the argument as well: "Quality of life, telecommunications infrastructure and the level of local labor skills, are seen as the main elements of the country's attractiveness, while for a growing number of companies, Greece's performance in sustainable development and the country's policy approach to climate change, as well as a steady socio-political environment are also positive considerations."
Comments on this guide to Move to Europe after Brexit with Golden Visa advice article are welcome.
Building Design
Contemporary Property Articles – recent architectural selection from e-architect below: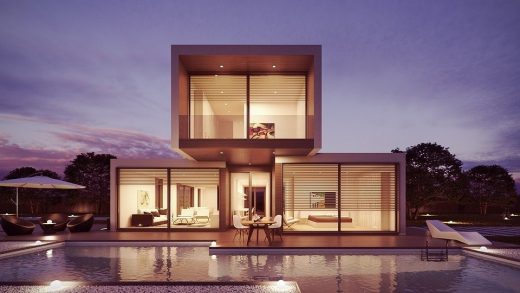 image courtesy of article provider
Visa
Golden Visa Articles – election from e-architect below:
Attract Wealthy Investors for Golden Visas in 2023
Navigating Portugal's Golden Visa requirements in 2022
Indian architectural wonders with a visa
PayPal, Visa Lead Investment in Blockchain Capital
Comments / photos for the Move to Europe after Brexit with Golden Visa Advice page welcome