Make your house welcome with Christmas Crackers advice, Winter Presents Tips, Purchase Guide
Make your house welcome with Christmas Crackers guide
18 May 2022
A Guide On How to Make Your House A Welcoming Space With Christmas Crackers
Let us just all agree that Christmas is one of the most fun seasons of the year. It's a time of festivities, light, joy, and so much more. While there's still a lot of time left for Christmas, there isn't just the perfect time to start the decorations.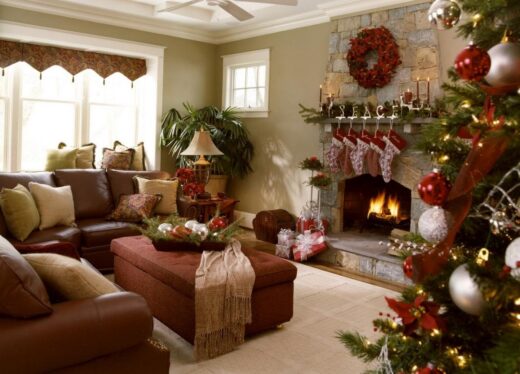 While we do get a lot of decorations around in the online and offline markets, people prefer getting homemade ones. The Xmas bonbons are definitely the favourite among many people. If you want to get your hands on one, you should consider checking out Festive Luxe's collection.
What to include in Christmas Crackers?
Christmas Crackers are definitely one of the most loved accessories. After all, it is something that you can make on your own and add your personalised touch to it. Christmas is the time that you spend the most with your family.
However, the hardest part of making Christmas Crackers is figuring out what you can put in them. From trinkets to firecrackers, the list is huge. Therefore, it is very common to become confused.
Here are some of the things you can put in your Christmas Crackers to add a personalised touch:
Honestly, when it comes to Christmas Crackers, you can never go wrong with bonbons. You can buy bonbons in bulk from Festive Luxe. The bonbons make it extremely cute. Plus, you can also write something sweet.
When you are spending Christmas with your family, you need to add a touch of personalisation. The best way to add a personal touch is to include your memories together. Honestly, memories pave the way for bonding with your family.
Christmas is the time when people get together, make merry and have fun. So, when you are creating the crackers, make sure that you add some memories. You can write them down on paper and insert them into the crackers.
If you have kids, including pictures together can help to enhance the impact. You should, however, not fold the pictures. When you are creating these cracker balls, you should take a printout of small pictures and then include them.
It is advisable to include pictures of everyone in the family. When you throw a Christmas party, you should make everyone a part of it. The addition of pictures can be one of the best touches of personalisation.
If you don't want anyone to get bored, the best thing to do is to play a game. When you have family members coming from abroad, why not play a game of maps? You can draw a map or a list of places. Pass it around the table so that everyone marks where they have been.
Also, do not forget to ask them to write about their experiences in those places. This gives enough stories to pass the time. Moreover, it is also a great way to know what your friends and family members have been up to.
When you include gifts in the Christmas Crackers, you should include a personalised keyring. It is a very practical gift that comes to use often.
There are several blank keyrings available online. You can write your message to them, or include photographs and drawings. However, you must ensure that you're using a blank keyring only. If you have a lot of people coming to the party, you should consider getting keyrings with the initials of your guests engraved on them. It just adds a sweet message of love.
When there are a lot of people visiting your Christmas party, you should include mini dares. You already know who is coming to the party. Therefore, one of the most reliable things to do is write a personalised dare for everyone. This is far better than sitting around the table and getting bored. So, it is time that you get everyone moving.
One of the best ways to add a personalised touch to the gift is to include some chocolates. After all, everyone has a sweet tooth. You can include chocolates in the crackers.
However, you don't necessarily need to stick to chocolates only. You can add a few gifts as well. Make sure to arrange the gifts as per the age of the kids. Party blowers are indeed a hit among everyone.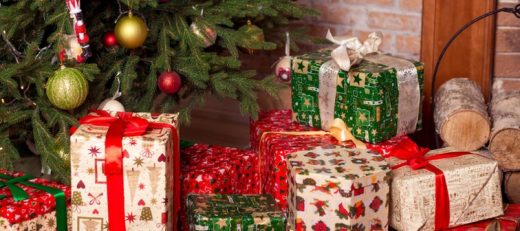 One of the best Christmas gifts that you can ever send out is makeup or mini perfumes. You are going to find a mini range for the same at Sephora or any other store. Purse-sized lip glosses are extremely common.
If you are planning to make Christmas Crackers at home, you must make sure to add a personalised touch. Well, nothing can be more helpful than Festive Luxe to get your favourite bonbons at an affordable rate.
Comments on this guide to Make your house welcome with Christmas Crackers article are welcome.
Gifts
11 Luxury Gift Ideas for Architects
How to choose the best holiday gifts
Tips for finding Christmas gifts for smart people
Retail Shop Design Ideas For 2022
Building Articles
Comments / photos for the Make your house welcome with Christmas Crackers page welcome