Lightroom Mobile Presets for perfect skin tones Tips, Skin Care Guide, Design
Lightroom Mobile Presets for Perfect Skin Tones
14 Aug 2020
Who doesn't want their skin to look great? With mobile presets that's an easy thing to do. One-click and boom you have the skin tones that you have always dreamed of.
Photography can be tricky sometimes. You don't get the colors that you want or it simply doesn't look eye-pleasing. With presets you can easily change that and enjoy pictures that deserve your memories.
The only thing that you need is the right presets for you and your skin tones. 123presets.store has over eighty presets that you can choose from. In this article, you will find specific presets and their descriptions that will adjust your skin in the best way possible.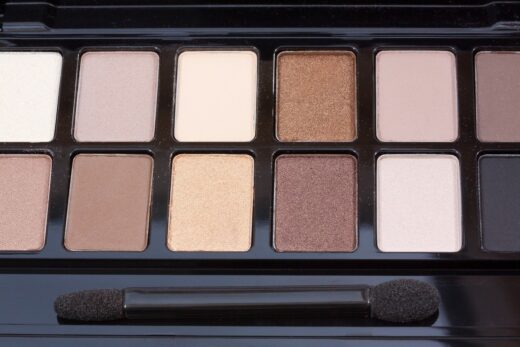 Lightroom Mobile Presets for Tan Skin
Do you want to make your skin look tanner? Let me introduce a couple of 123 presets that focus on making your skin look tan and smooth.
California
Not only does this preset make your skin look tanner, but it also adds deep red tones that match perfectly with tan skin. This is one of the most popular presets on 123Presets.store. And that is for a reason.
Black Mood
These presets are one of the latest 123Presets additions. They were specifically created for minimal and high contrast look that is currently trending on Instagram. Beautifully tan and glowing skin is guaranteed.
Lightroom Mobile Presets for Dark Skin
These are the presets that were specifically created for dark skin tones. Higher contrast images with boosted clarity. Make your skin glow!
Beautiful Tones
Inspired by an instagram influencer and created to match the most wanted look online. These presets make your photos POP and keep the skin tones natural. One more thing. Beautiful tones add teal color tones to your images. It's a really nice detail that takes your pictures to the next level.
Bright and Airy
Do you love high contrast images that make an impact? This is it. Bright and Airy presets add contrast and brighten up your images. Add whites, make blacks darker and create a unique looking photo. These are the presets if you love a bright and airy feeling mixed with minimalism.
Lightroom Mobile Presets that Get Rid of Orange Tones
One of the most annoying things that can happen in photos are too saturated orange skin tones. They make your skin look fake and that immediately throws people off.
IG Soft Mobile
IG Soft are the perfect presets for those who want a unique look but want to keep natural-looking skin tones. The truth is that you can change the colors of the surrounding objects all you want but once you mess with the skin tones too much, people think the photo looks fake.
Summer Breeze Mobile
One of the main features of this particular preset is desaturated greens. Bright desaturated greens create a magazine look. The skin tones look natural whether you have lighter or darker skin and match perfectly with the other colors adjusted by this preset set.
Can I Get Rid of Orange Tones Manually?
It's actually pretty easy to adjust the unwanted orange tones. All you need is to go to the orange color slider and decrease the saturation. This way the rest of your image colors won't be affected and your skin tones will have a more natural-looking feeling.
Of course, if you just get one of the 123Presets mentioned presets above, you won't need to worry about that at all. The presets are designed in such a way so that they would do all the color adjusting work for you. That's why with 123Presets.store you can forget the oversaturated orange and yellow tones and enjoy silky smooth and tan skin in all of your images.
Comments on this Lightroom Mobile Presets for Perfect Skin Tones advice article are welcome.
Building Articles
Ainsworth Graduate Centre and student accommodation pavilions, St Catherine's College, Oxford, southern England, UK
Architects: Purcell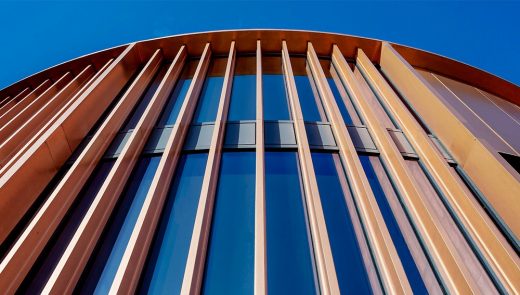 photo courtesy of architects
Ainsworth Graduate Centre St Catherine's College
Comments / photos for the Lightroom Mobile Presets for Perfect Skin Tones page welcome