How to prepare your boat for shipping advice, Smooth sailing
Smooth Sailing: How to Prepare Your Boat for Shipping
29 Aug 2023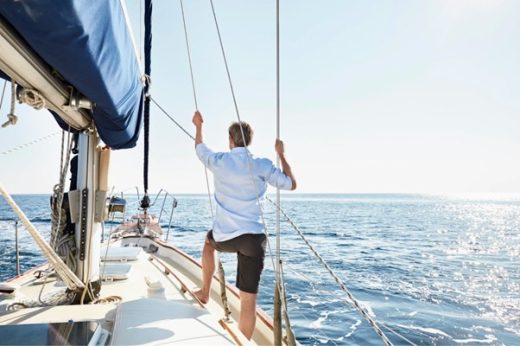 Ahoy, boat owners! Are you willing to take your boat on a new journey or wishing to transport it to a new location? You are in the right place; we have something to prepare you for this trip.
Just like relocating, preparation is necessary for boat shipping. From meticulous inspection to securing loose items, there are numerous steps that you need to take care of for a smooth sail.
This blog will give you all the practical information on preparing your boats for shipping to ensure a seamless and secure transit.
How to Prepare Your Boat for Smooth Shipping?
So you are looking at boat shipping. Been dreaming about exploring the blue waters of the east coast? Or willing to transit a new one? Whatever it may be, your boat requires careful preparation pre-shipping.
To ensure the vessel arrives safely at its destination, here are eight points that boat owners must follow to prepare their boats for shipping.
Creating a Boat Pre-Shipping Checklist
What if your dream boat gets damaged during transportation? To avoid this, make a boat pre-shipping checklist. (An important step you cannot miss.)
This checklist will serve as a roadmap for your boats' successful and stress-free transportation. If you are unsure how to create one, ask these questions.
Route: What route to follow? Are you prepared for the weather conditions?
Boat's Condition: Are there any existing damages on your boat that need maintenance?
Things to Remove: What personal belongings or equipment needs to be removed from your boat?
Fluids: Did you drain the fluid tanks?
Batteries: Are batteries disconnected to prevent power drainage?
Weather Conditions: Are the weather conditions safe to transit?
Securing the Boat: Did you cover and secure your boat?
Permits and Regulations: Do you have the necessary permit?
Cleaning and Inspecting Your Boat
Keeping a boat seaworthy is key for marine operations, especially when planning to ship it. Why?
Firstly, when you pre-inspect a boat, you know where things went south during loading, unloading or transit. So, inspect for damage, wear and tear and other noticeable issues, such as mold or holes in the hull.
Secondly, it is important to thoroughly clean the boat ahead of time. Ensure storing all items in their designated spots and remove personal belongings.
Removing Personal Items and Secure Components
Safety takes the forefront regarding your boat's personal items and loose components. Make sure to remove all items and equipment from the boat. These may include electronics, fishing gear, clothing, etcetera.
Loose and personal things can pose hazardous risks to the boat and shipping personnel. Furthermore, a clutter-free boat contributes to proper weight distribution and ensures its arrival in pristine condition.
Lastly, an organized boat will speak volumes about you if your boat is reaching to its new owner.
Securing Exterior Elements and Accessories
Whether you are moving cross-country or selling your boat, securing the exterior elements and accessories requires special consideration.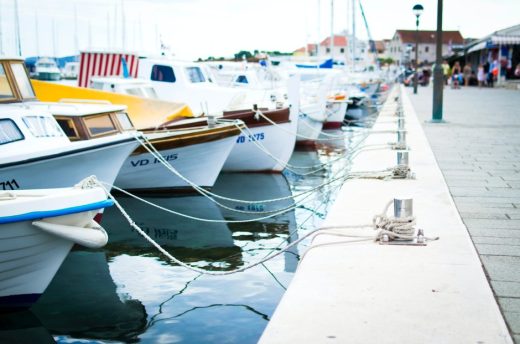 In the unlikely event, during transit, you must prepare your boat to prevent damage. Here are a few things you can do to safeguard your boats:
Protect Fragile Parts such as windshields, windows and propellers with suitable padding.
Secure Hatches and Openings, such as windows and doors, to prevent water, debris and pests from entering.
Use Appropriate Covering to protect your boat's exterior from weather conditions and UV exposure.
Lash the Boat correctly with the help of a shipping company, securing it to the trailer or shipping cradle.
Draining Fluids and Managing Fuel
A boat filled with fluids, like water or fuel, may cause fire or hazardous explosions. It is pivotal to drain the tanks to appropriate levels. This prevents fuel spillage and water contamination. Ensuring the safety of boats, transit team and environment. A small leak can compromise a boat's engine performance and lead to fire or explosions. In addition, you must also remove the battery as it prevents power drainage or electrical issues.
Trailering and Securing the Boat
It is of paramount significance to trail and secure a boat pre-shipping. This comes with compelling reasons, such as safe transportation, boat safety and transportation guidelines.
Trailering and securely fastening assures minimal risk of accidents with fellow travelers.
Securely fastening prevents friction and rubbing, causing less damage to the boat's components.
You can avoid unwanted legal issues by adhering to the transportation guidelines.
Protection Against Weather and Environmental Factors
Imagine your boat stuck on the road/ in the water due to heavy rains. Below are a few things you can do to safeguard your boat when needed.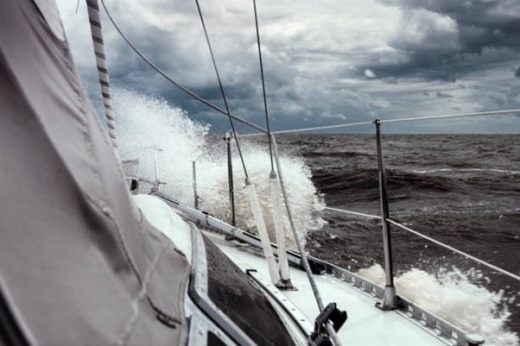 Pre-plan your trip, as nature is bound to show ups and downs.
Take a stop to securely fasten your boat to the trailer.
Keep emergency covers and traps for heavy rains or snow.
In case of unavoidable weather conditions, keep emergency contacts handy.
Documenting the Boat's Condition
Documentation is a reliable communication pathway between the boat owner and other entities involved in the shipping process.
Take photographs, write your name and address and mention boat conditions before shipping as evidence of its state. Moreover, being aware of your boat's condition, any damages during transit will be easy to find.
There might be unfortunate events where a boat gets damaged. Having legal insurance claims and protection becomes essential.
Frequently Asked Questions (FAQs)
How should I prepare my boat for shipping?
Preparing a boat for shipping involves a list of steps to ensure a smooth transit. You can prepare a checklist that can include cleaning, inspecting, removing personal items and draining fluids from the boat.
What items should be removed from the boat before shipping?
A clutter-free boat makes transportation safe and easy. Personal items, equipment, and accessories are some important things you should remove before shipping your boat.
Do I need to clean or secure my boat during transportation?
Yes, cleaning and inspecting boats before shipping protects boats from damage during transit. Benefits include enhancing boat performance, protecting fragile parts, and preventing pest invasion.
What precautions should I take for boat fluids before shipping?
Before shipping, drain away all the fuel and water inside the boat. A little leak can lead to hazardous conditions, such as fire and water contamination. Fuel or water spillage can risk your boat and the environment.
What are the proper boat trailering techniques?
Depending on your boat type, tailing a boat involves different techniques. The common techniques include boat trailers, roller trailers and float trailers. Each has its advantages and considerations. You can choose the method that best suits your requirements.
How can I protect my boat from environmental factors during transit?
To ensure your boat arrives in optimal condition, use preventive measures and shield it from environmental factors. Cover them with shrink-wrap or canvas to protect them from UV rays, rain, and debris. Seal entries to prevent a pest invasion. Ensure it is securely fastened to the trailer and loose components are removed.
Do I need to document the boat's condition before shipping?
Yes, Take photographs and write the boat's conditions before you ship them. This will serve as evidence if any mishappenings occur during transit, loading or unloading. Also, keep legal documents ready, such as insurance to claim for any unfavorable damages to your boats.
How to prepare your boat for shipping Conclusion
So, are you ready to ship your boat? All these aforesaid points play a crucial role. Take into consideration every little detail from removing your personal belongings to documenting your boats.
For further assistance, contact uSship. We can help you find a transporter so that you can ship your boat with ease.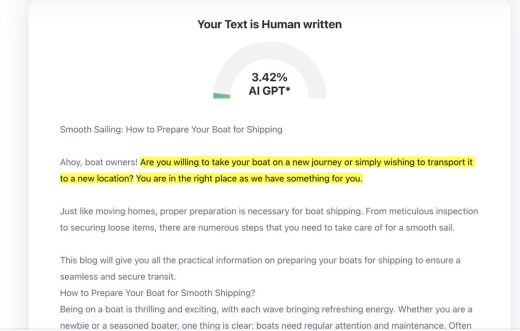 Comments on this Smooth Sailing: How to Prepare Your Boat for Shipping article are welcome
Boat Design
Boat Design Articles
Superyacht design for Blohm+Voss
Design: Zaha Hadid Architects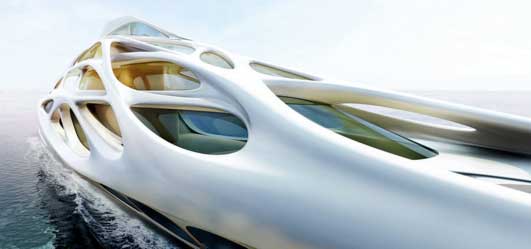 render © Zaha Hadid Architects
Zaha Hadid Superyacht: Blohm+Voss Boat
Z-Boat – limited edition of 12 boats plus 4 prototypes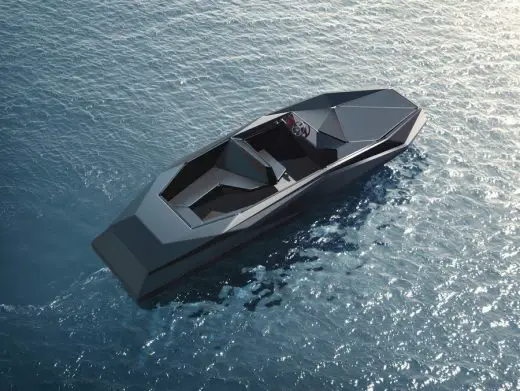 image courtesy of ZHA
Zaha Hadid Boat
Se77antasette yacht for Benetti
Design: Fernando Romero, FR-EE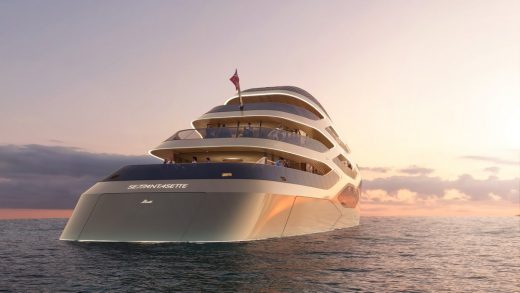 image courtesy of architects
Se77antasette yacht for Benetti
Fresnel Hydrofoil Trimaran Sailboat, Cape Town, South Africa
Design: Dr Margot Krasojevic, architect



image courtesy of architects
Fresnel Hydrofoil Trimaran Sailboat
Boathouses
Boathouse Articles
Parry Sound District Boathouse, Ontario, Canada
Design: Weiss Architecture & Urbanism Ltd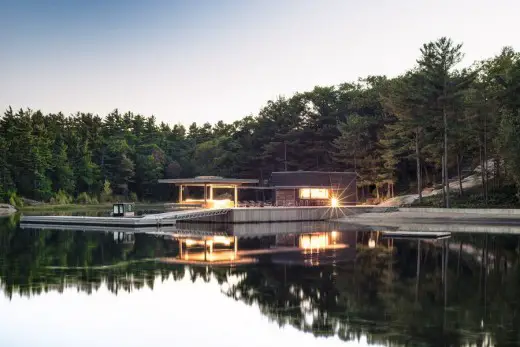 photo : Arnaud Marthouret
Parry Sound Boathouse
The Houseboat, Poole Harbour, Dorset, UK
Design: Mole Architects & Rebecca Granger Architects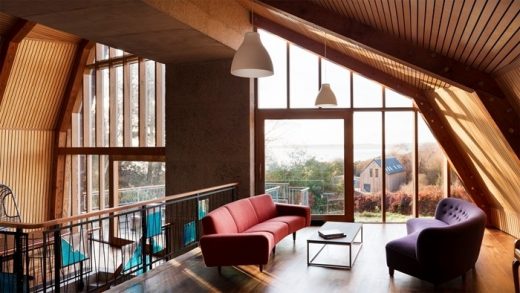 photo © Rory Gardiner
The Houseboat near Poole Harbour
Boatsheds, Auckland, New Zealand
Design: Strachan Group Architects in association with Rachael Rush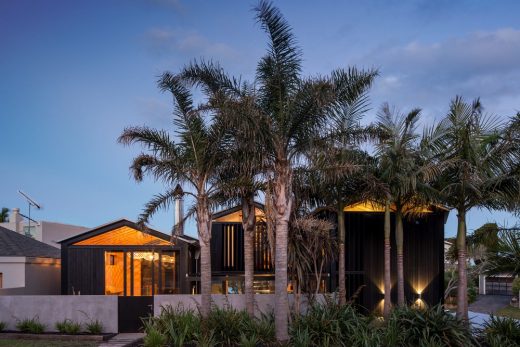 photography : Patrick Reynolds
Takapuna Beach Boatsheds
Boat Buildings
More Boathouse buildings:
Comments / photos for the Smooth Sailing: How to Prepare Your Boat for Shipping page welcome