Guide to How to Organize Out-of-State Move Efficiently, Building moving advice, Online house removal help
How to Organize Out-of-State Move Efficiently
1 Jan 2021
Moving home can be a tiring and overwhelming exercise for anyone. It can also be pretty expensive if you do not plan. Moving becomes all the more challenging when you are moving to another state. Depending upon how far you are going and how much you are planning to move, this exercise can cost you anywhere more than $1k.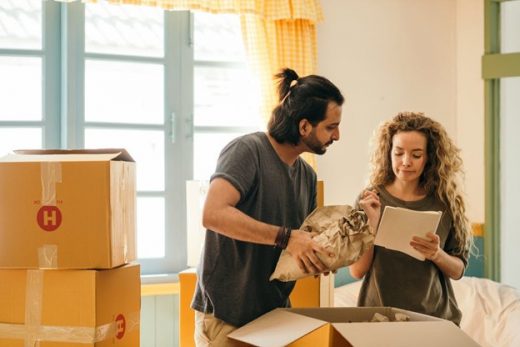 But more than the cost, it is the aspect of planning that decides whether it would be a smooth or a bumpy ride for you. This article contains important tips to make moving out-of-state an efficient exercise for you.
Make a Trip to the New Place to Settle Things
The inter-state move is always a result of better employment opportunities or a transfer. You either get a new job or receive marching orders from your company. In rare cases, such a move is warranted because of downsizing in old age to live close to one's children. Whatever the reason, it is always a good idea to pay a visit to the new place and secure housing as well as employment to get rid of butterflies in your stomach. It becomes much easier to move to a new state when you know the new address and the workplace you have to join.
Take Help in Packing and Moving
If you have never made an interstate move earlier, it is always a good idea to ask for help from someone who knows all about moving and packing. You pay for the services of professional movers but they also do it efficiently and systematically. There is a lot of difference between trying it yourself and hiring the services of a company that does it frequently. These companies have the resources like trained manpower and the tools to make an interstate move a smooth and hassle-free endeavor.
Finalize The Schools
If you have school-age kids at home, the biggest burden on your mind is moving at a convenient date so that the academic calendar of kids is not impacted negatively. It is better to complete the formalities of admission of your children to the school you have chosen in the new city. Otherwise, the tension of admission keeps you worried all this while and even after moving to your new home.
Make a Budget For Moving for Peace of Mind
Always make a budget for moving based upon the estimates you get from several moving companies. Moving can be expensive depending on how far away you need to move your household items and the volume of items to be moved.
If you think about it, you pay for a rental truck, packing supplies, and containers in any case even if you are doing it yourself. By paying a small fee to the moving company, you get all the peace of mind and your belongings are also moved safely and efficiently to the new destination. Set aside another 10-20% of the estimate quoted by the moving company to cover unforeseen expenses. It helps if a part of these expenses is being reimbursed by your employer.
Search, Compare, and Finalize
You will find lots of moving companies helping people in making interstate moves. Go through the prices charged and the terms and conditions of various companies. Compare prices with services offered to shortlist a few of them. You should read the reviews and the ratings given by actual customers to decide which one is best suited to your requirements. Move on to the next alternative if a moving company gives you a quote without taking a look at your belongings. It is only when you are satisfied with the credentials, reputation, and experience of the moving company that you should sign a contract with it.
Pack Non-essentials On Your Own in Advance
Once your move has been finalized, it is time to start packing items. While the packing company would send its workers to carry out the packing of furniture items and other household items at a later date, you should pack nonessential items like books, appliances rarely used, and home decor items to feel a little confident. Arrange packing supplies like containers, tapes, scissors, markers, and other things to do it in a smooth and hassle-free manner. Consider renting some sort of storage unit that will keep your belongings safe, such as those offered by Instamove Storage Southport.
Organize a Garage Sale to Get Rid of Items You Don't Want to Take Along
You will find that there are many items that you either don't need or don't want to take along with you to the new address. Try to get some money for such items by organizing a garage sale. You can donate the rest of the items to a charity so that you are left with only the items that need to be moved to the new home.
Make Arrangements For The Relocation of Your Car
Unless you are driving your car to the new address, you will need to find a shipping company to move your car to the new address. If the new home is hundreds or thousands of miles away, you need to make plans for its shipping much earlier than your actual day of moving.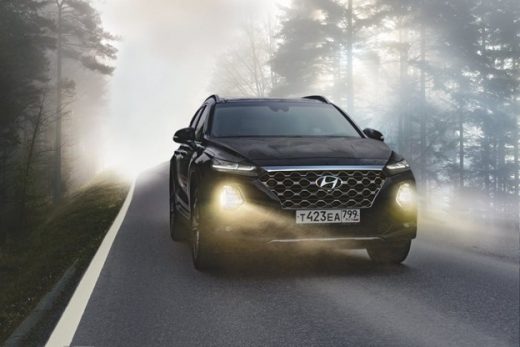 It can take weeks for coast-to-coast transportation for your automobile. You may have to use public transportation or carpool with your colleagues for a week or so once you have handed your automobile to the shipping company.
Pack The Luggage That You Will Carry Along
Not everything is going to be taken care of by the moving company. You can pack your clothing and other essential items of daily use in your suitcases before the day of the move to be mentally prepared and relaxed. Cancel your memberships and bring clothes given to dry cleaner to not forget anything behind. Take photos of empty cabinets and wardrobes to be assured of having packed everything.
Moving to another state can be a tiring and exhaustive exercise. However, when you decide to hire the services of a professional moving company, the same exercise becomes smooth and hassle-free. Make a plan for moving and follow the steps given in this article to take the stress out of your interstate moving endeavor.
Comments on this guide to How to Organize Out-of-State Move Efficiently article are welcome.
Moving Articles
Moving Posts
Finding right long-distance moving companies
8 benefits of using moving company services
Easier Move With Fort Lauderdale Moving Company
What you should do when the movers are packing
Building Articles
Contemporary Architecture
Comments / photos for the How to Organize Out-of-State Move Efficiently Advice page welcome.