How to Choose the Correct Body Armour Advice, Protecting Personal Safety Guide, Dangerous Jobs
How to Choose the Correct Body Armor?
24 Apr 2020
The correct body armor is not only the one that will make you survive a difficult encounter but also allow you to perform your tasks uninterrupted. Making the right balance between safety and utility is the main goal when it comes to your choice.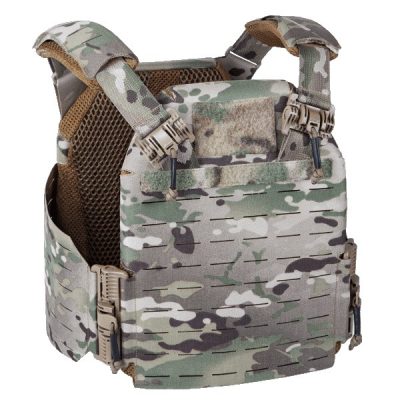 And in this case, fear and overconfidence are your two worst enemies. You need to be realistic about the dangers that exist and your ability to perform different tasks. Carrying around a Level IV hard body armor will be a very bad choice if it makes you a stationary target. You can also try ProtectVest bullet proof clothing.
What you need to consider is:
What you will be doing?
How long will it take?
What is the level of your fitness?
Will you need additional gear?
Do you want the assailant to know you are protected?
Thankfully, once you know where you will be using it and how everything else quickly falls into place.
How to Choose the Body Armor that Fits Your Job
We live in a dangerous world. And, if you have a dangerous job in this world the risk for your life and limb have just skyrocketed. But, not all armors will mitigate this risk equally.
In some cases, you will want to stay covert and keep a low profile. Putting on a bulky external carrier will not assist in this endeavor and will just make you a more visible target.
If you work in personal or property security, you will want your armor plates to stop multiple impacts and concealed under plain clothes. This way you won't display your capabilities to any person who wishes to harm your client or their property.
The same goes if you are just protecting yourself. You don't want to inform the assailant that they should shoot for the head, but simply survive the attack. Concealable Level II soft armor is a perfect choice, as it can be easily tucked behind a shirt.
But, if you are a first responder or a paramedic, your engagement will already make you a target. Here it is better to go for comfort and utility than to try to hide your intentions. Level IIIa external carriers with pockets for hard plates and attachments for gear are the best option when it comes to acting fast but staying safe.
Finally, if there is any threat from hostile rifle fire, you will want Level III or IV body armor plates. They can be tucked somewhere and placed in the carrier when you need them. They are heavy, but they will stop a rifle round.
Consider the Mission of How to Choose the Correct Body Armor
You need to know how long will your job take and if there are any special circumstances.
If you are going on a short mission, like a rescue or conflict resolution, then it is better to go safer and carry a bit more armor, just in case.
But, if you are planning to wear your body armor for the whole day, you don't want to carry plates. Hard armor can weigh up to 40lbs by itself, averaging around 20. You don't want to trek more than a couple of miles with that sort of burden on your body.
In the end, fatigue might be a greater enemy than a lack of armor.
Do You Need any Gear?
If you want your vest just to protect your life and nothing else then a concealed option is usually the best.
But, if you need to carry holsters, pouches, kits, flashlights, and other gear into action, you don't want all of that weight hanging on your hip. You will want an external carrier where you can place everything.
Ideally, you can take any MOLLE body armor that will protect you for the job you need. There are excellent options at Level IIIa that are not overly heavy but will still stop a Magnum round.
MVM™ Metropolis Vest MOLLE
For most domestic uses, this vest is a good balance between protection, mobility, and utility.
It is an NIJ Level IIIa vest with MOLLE loops on both the front and the sides. There are also two Velcro strips where you can place your designation and identification panels.
Aside from the ability to attach MOLLE gear, there are also secured pockets for magazines and even your phone. Having that kind of versatility is crucial in jobs like private security and paramedical services, as you have a mix of professional and civilian gear that you carry with you.
Finally, you can always add additional hard plates to the front and the back, if you think you might need them. As the vest itself is under 5lbs, the additional plates will not make the whole armor too heavy, and you will still be protected from rifle ammo.
Knowledge is Power
Similarly, the lack of it is the lack of power. Always consider your level of information about a situation as well as that of your attackers.
In many cases, the fact that someone doesn't know that you have armor might save your life. People instinctively shoot in the center of mass, which is where you'll have your vest. And the punch will make you go down just as quickly as if the bullet penetrated, just with no further injuries.
In any situation where someone doesn't already know that you might pose a threat, you should keep them in their blissful ignorance.
How to Choose the Correct Body Armor Conclusion
In many cases, wearing body armor is a necessity. And, how things are going, these cases will become much more frequent. Thankfully, picking out the correct type of armor is not that hard.
If you know where you will be going and what you need to do, most of the choices will become obvious. Follow the labels on the armor and always take the weigh you will add into consideration.
Once you have everything on paper, just follow the list and pick out something that you will be able to carry every day and that will not impede your ability to do your job as well as you can.
Comments on this guide to How to Choose the Correct Body Armor? article are welcome.
Residential Property Articles
House V on Monaghan Farm, Lanseria, Johannesburg
Architects: Daffonchio and Associates Architects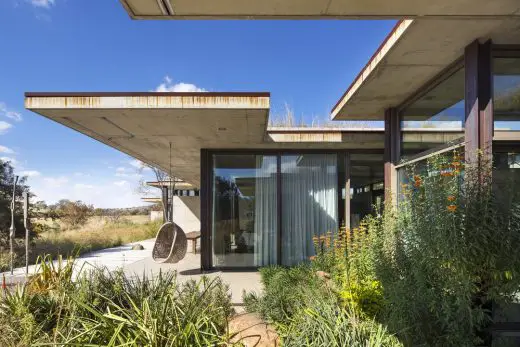 photograph : Adam Letch
New property in Lanseria, Johannesburg
Comments / photos for the How to Choose the Correct Body Armor Guide page welcome