Guide to travel safe, Traveling tips, Building visits guide, Online vacation advice
Guide to Travel Safe
6 August 2022
When getting ready for a trip, it's important to follow a list of essential items to pack and tips to follow while abroad. Keep reading to find out how to get ready and what to focus on before going on vacation.
The world is pretty safe for travelling and adventuring. It's just better to be prepared to deal with the unexpected. And choose the proper suitcase for the things you take with you. Read more here about your luggage travel options.
Although it's never without risk, travelling should remain an option and an adventure to embark on. Here are some of the most important things to consider when hitting the road.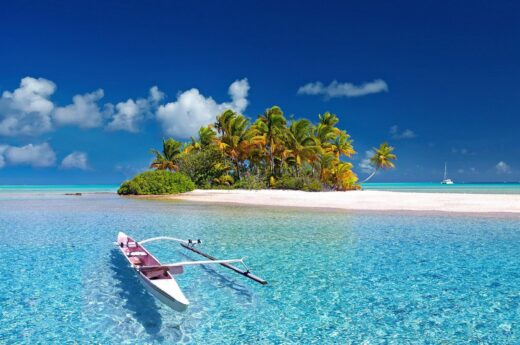 1. Have emergency info at hand
If something happens, you may not have the time to search for emergency numbers for the local police or hospitals. Or you may need info regarding your embassy, which isn't usually on hand. Of course, factoring in the panic and stress, you may find it difficult to search for contact options.
Instead of figuring things out as they happen, record emergency information in advance. Build a short emergency plan to follow if things go south. Keep it on your smartphone or your wallet if you prefer.
Of course, you can also keep all the important personal information, like copies of your ID, passport, and other documents, on a USB thumb drive. If something goes bad during your trip, you'll have access to your documents. And you'll know where to call to get help.
2. Stay up to date with travel scams
Wherever you choose to spend your holiday, know that there will be people ready to trick you. Sometimes you're lucky enough and see through obvious scams. Other times you can encounter crafty con-artists who manage to trick you.
Everyone thinks it's not going to happen to them, but it's always a possibility. Search for the most common scams in the country you're visiting to keep up to date with things.
Some famous scams include broken taxi cars in Costa Rica and ring scams in France. You'll find "special scams" for every country with a fast search on Google.
A little time spent researching can save your time and money. And it protects you from being let down on your dream vacation!
3. Always lock up your valuables
You'll want to take the basics with you, and basics mean something else for everybody. Taking valuables with you on vacation isn't the best idea, but some things you just can't live without. And you absolutely cannot afford your laptop or camera gear to be stolen, for example.
Minimize theft opportunities by thoroughly scanning what you take with you. Keep in mind that travel backpacks aren't the most secure things in the world, although their zippers make you feel otherwise. It's easy to slash a hole in the material or open the zipper when you doze off. The material can be easily cut or torn if you're not using a splash-proof backpack. And zippers can be forced open with most sharp objects.
Always know what valuables you took with you on vacation and be aware of where they are. Keep an eye on them to know if someone tries to steal them. Use your backpack as a pillow on rides and lock it to a seat on long bus rides.
Make sure to ask your accommodation about secure storage options. Most provide room safes or lockers. Use a locker padlock when staying at shared accommodations like hostels.
4. Don't forget travel insurance
It's better to be safe than sorry. You never think you need travel insurance until you do. With good insurance, you can relax, knowing you and your gear are safe.
Insurance helps you get peace of mind when on a holiday or vacation abroad, especially when taking valuables with you. Good travel insurance covers expensive items so you don't have to worry. If they get stolen, they'll be replaced.
Of course, it's useful to have good health insurance too. You never know when something happens, whether you think it will or not. You can be as careful as possible, but you can't control everything. You can find short-term travel insurance online. So, it's easy to purchase when you need it.
Digital nomads have options, too. You can try out health insurance options and computer or photography insurance for longer periods to get that much-needed peace of mind.
5. Ask locals for advice
If you just got to a new country or place and you want to try things out, there's no one more appropriate to ask about food and things to do than residents. They tell you which areas are safe, and which are sketchy. And they'll guide you towards the best restaurants and bars in town!
Most locals are friendly with tourists. Of course, it's useful to always ask for a second opinion, just to be sure you're not being scammed. Taxi drivers are a mixed basket, but front desk workers are generally good sources of information. Ask them about great places to visit and eat, which parts of the city to avoid and how expensive taxi fares can be.
6. Send your friends/family your itinerary
As soon as you booked everything for your trip, let someone know where you're going and where you'll stay. One of the best things you can do is tell your close friends or family. Send them your itinerary and check in with them from time to time.
That way, someone knows where you are, and they won't get nervous if you don't contact them for a few days. Also, if you're not checking in promptly, they can help by notifying local authorities, for example.
7. Refrain from sharing too much online with strangers
We're all living in an age where social media is very powerful and popular. We all want to share everything; from the food we eat to the places we're going.
Are you usually tempted to make your trip public on social media? Remember that people with ill intentions can use the info you share online to hurt you. You're sharing a roadmap of your movements with the whole world.
Try not to share too many details with the people you meet: local shop owners, taxi drivers, waiters, etc. If asked, try to be vague about an area and don't name the hotel you're staying at.
Sometimes, people will ask if it's your first trip to their city or country. If you're not comfortable with them, you can pretend you've been there before. When sharing that you're new, you may also notify them that you'd be a great target for scams.
8. Avoid doing extreme stuff for photos
In the age of social media channels like Instagram or TikTok, it's easy to get lost in riskier scenarios. Especially when hunting for likes and views online. You'll hear about people falling from cliffs or getting attacked by animals because they were hunting for that adventurous photo.
Know your limits and don't cross them just to end up getting hurt. Try to be smart about risks. Respect the places you visit and don't trespass.
9. Focus on safety
When travelling on a budget, you may be inclined to pick the cheapest flights, accommodation, and activities. Keep in mind that it's not always the safest way to travel.
The cheapest hostels aren't necessarily the safest accommodation options around. Budget flights can happen at night, which is not the best time to hail taxis or transportation in a city you don't know.
Sometimes, it's worth spending extra just to feel safer all around, be it a good hostel, a convenient flight, or a taxi ride.
10. Be aware of what you're wearing
The wrong clothes can single you out as a tourist, which means more scammers and burglars can sniff you out from crowds. Wearing the right clothes is a sign of respect towards the culture you're visiting.
It's especially important in Islamic countries. There are specific dress code guidelines to follow, which are strictly enforced. It's safer to dress conservatively when in a conservative country. Following the local customs can save you a lot of trouble. Before going abroad on a trip, check out online general rules regarding clothing laws.
11. Keep your bag tethered to your body
It's very common to have your bag stolen from you while you're enjoying your time abroad. Thieves can easily implement a snatch-and-run robbery, so you should do all you can to prevent them from doing so.
Keeping your bag tethered to something is helpful. And when you're obvious with it, robbers may be compelled to leave you alone.
Use something like a carabiner clip or a regular strap around your leg. Make it difficult for others to snatch your belongings from you.
12. Hide an emergency fund for worst-case scenarios
It's great to work on preventing worst-case scenarios. But it's just as smart to plan if something bad happens. Keep an emergency stash hidden in a safe place, like a secret compartment, an empty chapstick, or behind a backpack patch.
Keep your emergency fund hidden in one or two places. If things get really serious, call up a trusty friend or a family member, asking them to send you the money you sent them before going on a trip through a money transfer program. But hopefully, you won't have to experience that.
13. Food and water advice
Try out culinary experiences as you travel. Don't be afraid to go through new things. Just follow these pieces of advice:
Try to see how your food is prepared
Eat at popular places with a lot of customers or long lines
Choose fully cooked food, which is the safest
Use translation cards to express your food allergies
Only buy peelable fruit.
If you can, take a filtered water bottle with you. In most modern cities tap water is safe to drink. Of course, you could always buy bottled water wherever you go.
14. Be careful which ATMs you use
Take a close look at an ATM before using it. Pull on the card reader before inserting your own. If it looks tampered with, try to contact the bank about it.
Cover your hand when you key in your PIN, to avoid strangers looking over your shoulder and cameras recording you. Keep in mind how many people are around the ATM. Is someone close enough to yank your money out of your hand and run, or peek at your PIN? If so, use another ATM.
15. Travel in groups
There's safety in numbers. And it works on trips, too. More people mean more eyeballs, and more eyeballs mean more safety for your valuables.
Groups are more intimidating, warding off all sorts of predators. It keeps you safer, especially in foreign countries. When you're usually travelling solo, consider making friends and exploring things together.
16. Pack a small first aid kit
You can get an injury anytime, even when you're on holiday abroad. So, it's a good idea to pack a small first aid kit. Include items to treat burns, cuts, sprains, and stomach issues. Add anti-histamine tablets, pain pills, sunscreen, petroleum jelly, and some small scissors.
17. Pack the essentials
Whenever you're embarking on a trip to a new country, remember to pack the main essentials, including:
Passport and other necessary documents
Phone/ laptop charger
Cash in local currency
Plug adapters, if needed
Socks
Underwear
Flip flops
Medicine
Guide to travel safe Conclusion
It's safe to travel and explore as much as you want, especially when you're careful and prepared for anything. Avoid ruining your adventure by following the tips above. Then, all that's left is for you to enjoy your free time exploring and experiencing a new culture!
Comments on this guide to travel safe: trips abroad article are welcome.
Travel
Travel / Dating Posts
Why traveling is more dangerous than you think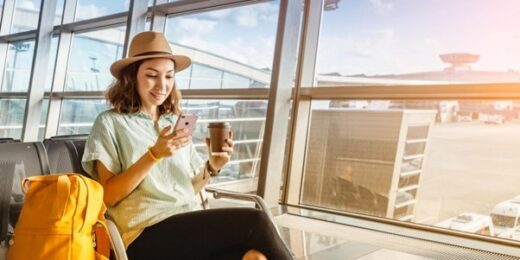 photo by frantic00/Shutterstock.com
The Power of Travel in Architecture Learning after Divorce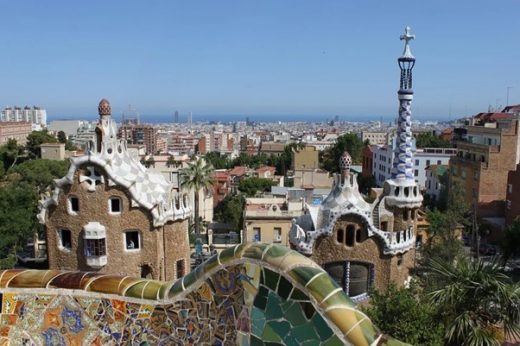 How to take incredible travel photos guide
Top 6 things to do in Maldives
Building Articles
Residential Architecture
Comments / photos for the Guide to travel safe: trips abroad advice page welcome