UKGC Gamstop Program, UK Gambling Commission, Casino buildings, Vulnerable people, Global property design
Gamstop Program Serves Problem Gamblers Guide
2 Sep 2019
Gamstop program serves problem gamblers – protecting vulnerable people

Gamstop Program Betting
Over the last couple of years, the UK Gambling Commission (UKGC) has put a lot of time and effort into creating and enforcing an online gambling community that's trustworthy. A big part of this effort has been directed at protecting the most vulnerable people in society. That would include minors and potential problem gamblers.
Under the direction of the United Kingdom's Remote Gambling Association, a program called Gamstop was rolled out In May of 2018. It's noteworthy that Gamstop is highly endorsed by the UKGC. The program is designed to allow people who suspect they are caught up in a problem gambling issues to self-exclude themselves from online gambling sites.
The Gamstop registry essentially links member online gambling sites that have agreed to prevent self-excluded gamblers from registering and betting on sports/horses/casino games. In just 2+ short years, casinos not connected to the Gamstop program are falling out of favour with supporters of problem gambling initiatives.
How Gamstop Registration Process Works
The Gamstop database website operates independently of any other gambling organization website. If an individual feels they need protection from their growing desire to gamble irresponsibility, they can locate the Gamstop website on the internet.
Once the individual reaches the site, they will immediately encounter a home landing page that explains in great detail how the Gamstop program operates. Should they decide to proceed, they can accept an invitation to register as a self-excluded individual. The entire registration process only takes a few minutes to complete.
To complete registration, the registering party will need to provide the requisite information. This is the information the database will use to identify excluded gamblers. Therefore, some of the information is of a very personal nature. It's necessary for Gamstop to accumulate personal information in order to prevent people from falsifying information, which could interfere with the database's ability to properly identify self-excluded individuals.
While banking information is not requested, the individual has to provide the following: first and last name, email address, verifiable permanent address and current phone number. During the registration process, the registering party will be reminded that no third-party registrations will be accepted. Each party must be registering on their own behalf. Each individual has the option to self-exclude for a specific timeframe or permanently.
Once the registration process has been completed and submitted, an email will be sent to the applicant confirming their entry into the database. FYI: The database is updated constantly in real time.
The Self-Exclusion Process
Gamstop is only effective if it helps protect problem gamblers from their desire to gamble irresponsibly. Once someone is in the database, they will be flagged anytime they try to register for a gambling account with a member online gambling website.
The database uses the individual's personal information to flag them should they attempt to complete registration with an online gambling operator. That should give some clarity to the importance of accurate information being accumulated during the Gamstop registration process. If 3-4 pieces of the information obtain by the gambling website matches what's been given to Gamstop, the individual's attempt to register for a gambling account will be immediately blocked.
Monte Carlo Buildings
Monte Carlo Buildings
Hôtel de Paris Monte Carlo Reopening
The Pavilions Monte Carlo, Monaco Luxury Stores
Las Vegas Buildings
Las Vegas Buildings
Vdara Hotel Las Vegas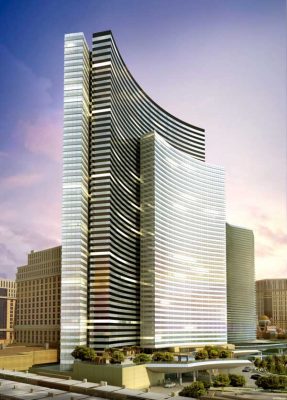 image : CityCenter Land, LLC
Las Vegas building development
Comments / photos for the Gamstop Program Serves Problem Gamblers – UKGC information page welcome