Formula 1 racing guide 2021, Mercedes motor sports tips, Canada sport betting online advice
Formula 1 Racing 2021 Guide
26 Mar 2021
Among the keys to great architecture are the ability to envision the long-term and possession of the skills to realize it. The knack for solving big problems is another vital asset, as is the determination to lead the current and to swim against it when necessary. Most of all, possessing the talent to deliver mastery is what makes the greats stand above all others.
Can Any Formula 1 Team Halt Mercedes' Reign?
In the world of Formula 1 racing, those assets describe Mercedes to a tee. They build wonderful machines, fast machines, durable machines that have dominated and continue to dominate the world's No. 1 auto racing circuit. Mercedes has captured an unprecedented seven successive F1 Constructors' Championships from 2014-20, surpassing the previous mark of six established by Ferrari from 1999-2004.
The oddsmakers who handle Formula 1 betting don't envision the streak stopping this year. As the 2021 F1 season gets ready to drop the green flag on the season March 28th at the Bahrain Grand Prix, Mercedes has been established as the odds-on -400 favorites to be wearing an eighth consecutive crown at season's end.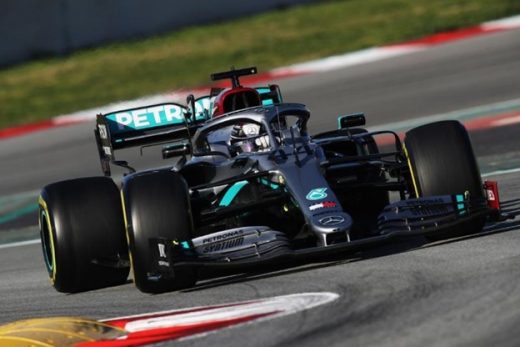 "Formula 1, Mercedes" by Formula 1 is licensed under CC BY 3.0
Owning The Checkered Flag
There were 17 races last year in the COVID-19 shortened and revamped Formula 1 season. Mercedes drivers won 13 of those races. That's 76.5 percent of all the races where Mercedes took the checkered flag.
Over the past two years, Mercedes has captured 28 of 38 F1 events. During their seven-year run atop F1, Mercedes has won 102 of 138 races. That works out to 73.9 percent of all events. In 2016 alone, Mercedes won 19 of 21 races (90.5 percent).
Certainly, it doesn't hurt to have seven-time F1 world driving champion Lewis Hamilton of England at the wheel of one of their cars. As a hockey coach once famously said, one of the key elements to success was getting off the bus with the better team when you arrive at the rink.
Finland's Valtteri Bottas, the other Mercedes driver, is no slouch, mind you. On the rare occasions when Hamilton doesn't get to the finish line first, Bottas often does to keep Mercedes on top. Also, in a sport where heated rivalries can develop between teammates, Hamilton and Bottas have formed a tight bond.
"Obviously there is a relatively big gap between us and third place, but it doesn't matter," Hamilton explained to ESPN. "At the end of the day Valtteri is pushing me right to the limit."
That team work extends to the Mercedes crews. If one group latches on to a way to find another bit of speed or to save time around a circuit, they readily share the data with the other driver's crew. It's all for one and one for all.
The aspect that perhaps has enabled Mercedes to stand above the crowd for so long is that they forever stay hungry. As the age-old Formula 1 saying goes, if you're standing still, you're actually going backwards.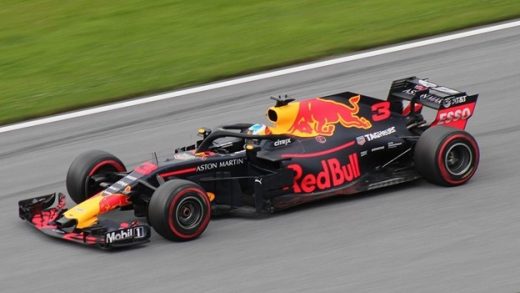 "Formula 1, RedBull" by Formula 1 is licensed under CC BY 3.0
A Glimmer Of Hope
While Mercedes continued to advance forward each season, in the past season, both Red Bull and Ferrari, the two biggest rivals to the reign of Mercedes, were moving in the opposite direction.
Ferrari lost much of its engine power and endured a dreadful 2020 campaign. Red Bull had difficulty with its aero package, but seemed to be figuring that out at season's end.
Tweaks to the rules governing the aerodynamics of F1 cars for this season have opened up a glimmer of hope that perhaps Mercedes could be vulnerable in 2021. During testing for the Bahrain Grand Prix, Mercedes looked to be struggling to find the right set up. Hamilton was running fourth, while Red Bull's Max Verstappen, one of the few who's proven capable of beating the Mercedes drivers on occasion in recent years, was putting down the best times.
Veteran F1 observers scoffed at the notion that Mercedes might be in trouble.They've caught this act before. Mercedes knows that being the champions of practice is a worthless pursuit. The whole point is to deliver peak performance when it matters most, in qualifying and on the track on race day.
Mercedes has been doing just that for seven straight seasons. They didn't forget how to do it over the offseason. Until there's some in-race evidence that Mercedes has lost a step, let's leave the Mercedes might be in jeopardy narrative in the pits until there's real evidence that warrants taking it out for a spin.
Comments on this guide to Formula 1 Racing 2021 Guide article are welcome.
Building Articles
Residential Architecture
Formula 1
Formula 1 Posts
Silverstone Pit Paddock, central England, United Kingdom
Design: Populous



photo © Populous
Formula One Grand Prix Building
Velociudad Speedcity Formula 1, Buenos Aires, Argentina
Design: Populous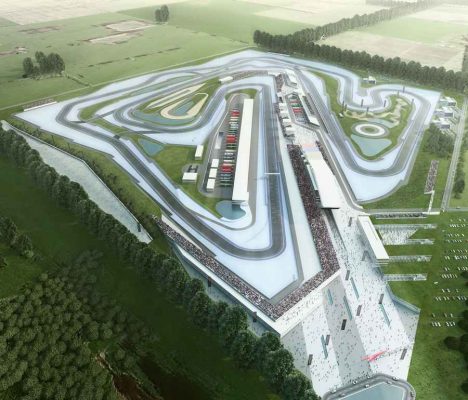 image courtesy of architecture practice
Velociudad Speedcity Formula 1 Buenos Aires
Comments / photos for the Formula 1 Racing 2021 Guide advice page welcome