Do online casinos threaten land-based gambling, Gaming resorts buildings, Gambling experience
Are Online Casinos threatening land-based gambling establishments?
Nov 2, 2020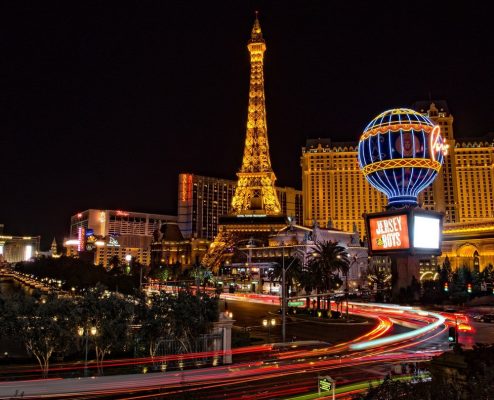 Image Source: unsplash.com
With the rise of live casino websites, what will the future of casino architecture and design be? It's a question we have asked ourselves several times, and with the global pandemic closing down traditional venues, and the popularity of these websites increasing in a fast pace, it's a question we ask ourselves again.
What is a live casino?
Live casinos are the latest form of online gambling, and basically they represent the action that takes place in traditional casino venues. The players are able to place a wager from the comfort and safety of their homes and monitor all the action happening on the table by watching a live video stream.
What makes these types of games so exciting is that they are run in real time by a human dealer and players are able to take part of the game by only using a console on their computer and a live chat.
Online casinos, design and architecture
It is also relevant to speak about internet casinos with regard to casino design and architecture. These virtual fun houses push their appearances to the next stage in order to attract as many participants as possible. Bear in mind that the design of an online casino, is not simply colour choices and clever graphics. It is also about the gaming platform's style, creating that luxury casino vibe in the studio and sending out the right emotions to the player in order to recreate that authentic casino experience.
Mobile-friendliness, navigation ease, and the lack of technical errors are key aspects for a great online casino, but also having the right light settings, a proper room set-up, and a good background is essential.
Iconic casino establishments or online replicas
Casinos have always been places of glamor and excitement. Buildings where fortunes are won and lost by spinning a roulette wheel or flipping a card, it's no wonder that some of the world's greatest architects have been commissioned to build palaces of luxury larger than life, where, for at least a few hours, almost everyone can be swept into a whole new world.
Some of the best examples can be found in the world's two main gaming capitals, Las Vegas and Macau, but there are still prime examples that come from an earlier time, with iconic buildings that date back to the 15th Century, like the Casinò di Venezia.
But is the land based casino business actually threatened by online casinos? Probably not.
What will the future bring?
The best thing about real-life casinos is the actual environment. There is a sense of luxury and elegance in today's world's best casinos built to match palaces. Also, real casinos offer players a chance to socialize and meet new people at the table. Are part of resorts, and other recreational facilities. They add a human aspect to all games. There are real players and real dealers. That simply cannot be corresponded by online casinos.
Comments on this Are Online Casinos threatening land-based gambling establishments? article are welcome
Las Vegas Buildings
Las Vegas Buildings
The Luxor Las Vegas: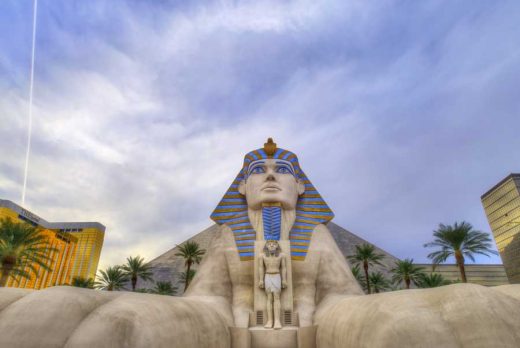 photo © Joe Lekas
Vdara Hotel Las Vegas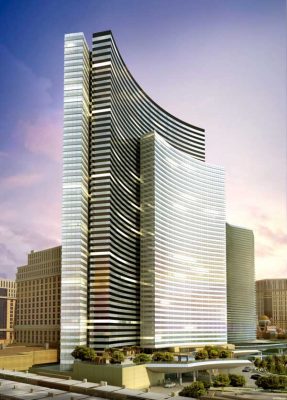 image : CityCenter Land, LLC
Monte Carlo Buildings
Monte Carlo Buildings
Hôtel de Paris Monte Carlo Reopening
Comments / photos for the Do online casinos threaten land-based gambling? page welcome