Different types of cryptocurrency wallets guide, Property tips online, Building design advice
The different types of cryptocurrency wallets
18 Jun 2021
Knowing how to store cryptocurrency is one of the most important lessons you can learn once you enter the crypto space. It is also why most beginners often fall prey to scams, or lose access to their funds, and then claim it is the fault of the industry as a whole.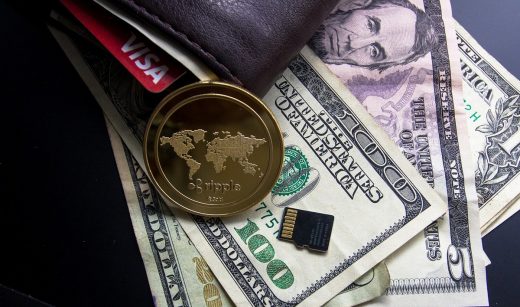 But knowing how to choose a cryptocurrency wallet is no easy business. There are many different types of wallets. Each wallet serves a particular purpose and comes with its own unique features. And this is exactly why we wrote this article. Over the next few chapters we discuss the most popular wallet options and give some important tips that you need to keep in mind before you buy bitcoin and store it outside of exchanges. Ready to get started? Let's delve in.
Online and mobile wallets
Online wallets and mobile wallets come together as they are both accessed using an internet connection. Mobile wallets come in the form of apps, making them a lot more convenient for day to day transactions.
Both online and mobile wallets are great options for beginners that are looking to invest a small amount of money in crypto. They are protected using a pin code and you can choose to add additional layers of security to further increase your privacy.
Here are a few things you should be aware of:
Mobile and web-based wallets come in custodial and non-custodial options. Non-custodial is what you want to go with, as it ensures no third party will share a copy of your private keys. This adds to the security of your funds but also adds responsibility to protect your keys, as there is no insurance to "bail you out" in case your funds are lost.
Only download mobile wallets that have a large number of reviews, and are well known among the crypto community. At this moment, we really like Blockchain wallet, as it is very simple and easy to use, but also offers up to 12% staking rewards for several coins.
Desktop wallets
Desktop wallets are somewhat similar to online wallets, with the added security feature of being available on one point of entry – your computer. What adds to security is removed from efficiency, as you will only be able to access and use your funds from the computer containing the wallet, and any damage to the device could be detrimental to your funds.
If you choose to download a desktop wallet, we highly suggest you use a device that has installed antivirus software and is not used for work. Once that is taken care of, make sure you write the 12-word seed phrase of your wallet on a piece of paper – not inside your computer – and store that information safely where only you can find it. This way, even if your device gets damaged, you will be able to restore your funds.
Desktop wallets, like Exodus, are a great option for those who are willing to sacrifice the convenience of multiple access points in order to increase their security. It is also best for people who don't want to pay for a hardware wallet, which we discuss in the next section.
Hardware wallets
Hardware wallets are by far the most popular wallet option for crypto investors. If you are considering a significant investment in crypto you need to have a hardware wallet, as it has multiple layers of security and ensures that all funds are saved offline, in cold storage.
These wallets are the only physical option in the market, and require manual authorization for each transaction by pressing two buttons. This ensures they remain unhackable, as long as you never give your 12-word seed phrase to anyone. There is also a screen that helps you look at the price of cryptocurrencies you hold.
As of late, cryptocurrency wallets also have integrations with decentralized exchanges (as is the case with Safepal and Binance Smart Chain). You also have the option to whitelist your wallet in order to trade at centralized exchanges, a practise we don't recommend for those who care about their privacy.
Overall, hardware wallets are the best option for anyone looking to secure their funds from any potential cyber attacks. They do come at a cost of $70-$100, but the cost is well worth it when considering the added layers of security. The best options available are Trezor and SafePal. While some claim that Ledger is a great option, we tend to avoid them due to a data leak that occurred last year.
Paper wallets
These are the very first cryptocurrency wallets and are by all means complex and hard to use. All you have to do is write down your private key and public key, and you can then use the QR code that comes with it to store your funds. Whenever you want to check your balance you will need to use Blockchain Explorer, where you will need to manually enter your public key. If you wish to send funds, you need to send the complete contents of your wallet in one time, as partial transfers are not possible.
Comments on this guide to Different types of cryptocurrency wallets article are welcome.
Cryptocurrency & Bitcoin
Cryptocurrency & Bitcoin Posts
How online trading is beneficial to traditional ways
Cryptos are the next best investment
Building
Architecture Articles
Artopex Head Office, Granby, Quebec
Architects: Luc Plante architecture + design inc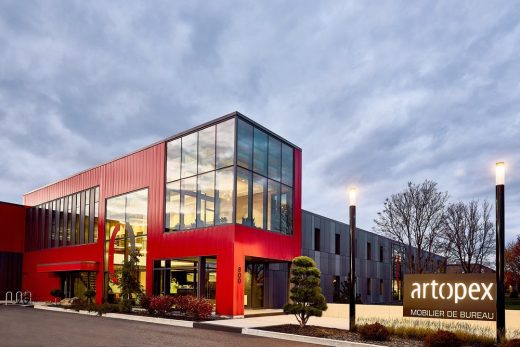 photo © Bastiani photography
Artopex Head Office Granby
Mansergh Shaw Makerspace
Design: Cox Architecture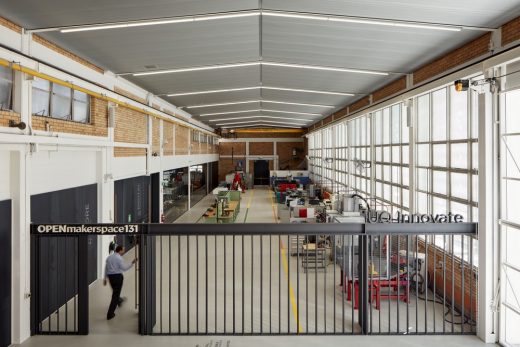 photo : Christopher Frederick Jones
Mansergh Shaw Building Level 1 at University of Queensland
Comments / photos for the Different types of cryptocurrency wallets advice article page welcome