Cutting tools tips, Advantages of carrying EDC Folding Knife advice, Online guide
Cutting Tools: The Advantages of Carrying an EDC Folding Knife
9 Sep 2021
EDC folding knives have become a staple for industrial workers, knife enthusiasts and for everyday carry (hence the name). This handy, multi-purpose tool should be a mandatory part of your toolkit. Why? Let's delve into what an EDC folding knife is exactly, why it makes sense to keep one around, and what features to look for when purchasing this tool.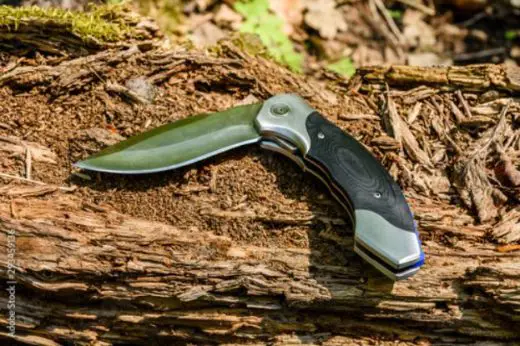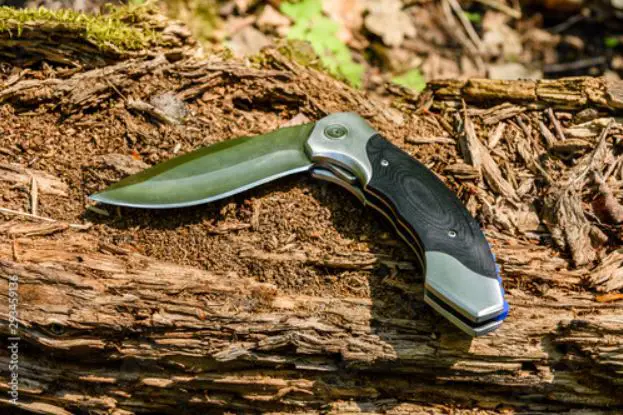 photo courtesy of Adobe Stock
Cutting Tools: What Is an EDC Folding Knife?
An EDC folding knife, also referred to as a "pocket knife," is appreciated for its compactness. While these EDC folding knives are examples for general use (as opposed to specialty projects), they all should last a lifetime due to their durability – have a look at https://www.sliceproducts.com/product/edc-folding-knife. Most everyday carry knives sport a blade that's composed of stainless steel, carbon steel, zirconium oxide, and titanium. As for handles, you'll find that most are typically made of wood, metal, titanium, aluminum, and carbon fiber.
Now that we've got the material basics, let's explore the advantages of having an everyday carry knife at your disposal.
Slice Everyday Material
EDC folding knives are great for opening letters, packages, and boxes. You can get a nice, clean cut with them, and avoid accidentally ripping any invoices or letters by accident with your fingers. These tools can slice through a myriad of other materials too, including plastic, tape, clamshell packaging, cardboard, paper, twine, rope, and more. You can also use this tool to cut/strip wires, open food packaging, cut zip ties, and slice tubing.
Cutting Tools – First Option for First Aid
You probably already have the peroxide, alcohol, and band-aids. But what about a knife? You just never know when an emergency will strike, or when someone falls victim to an unexpected injury. EDC folding knives can help remove splinters and thorns, cut bandages, rip clothes off to treat wounds, and fashion tourniquets (if you're in an immensely dire situation).
Bring It With You Outdoors
If you're into outdoor sports or camping, your suitcase or backpack should always have one inside. It's fantastic for cutting wood kindling for a fire, pitching a tent, opening on-the-go packaging, and making food.
If you're into fishing, EDC folding knives can assist with that as well. For starters, you can slice pieces of bait into smaller portions. You can also utilize it to cut the line after catching a fish, and to remove a hook from a fish's mouth.
Then, once you've caught your fish, you can quickly and easily gut it with your knife to bake, fry, boil, or roast it however you like.
Cut Loose Thread on Clothing
While it may seem like an odd thing to initially have in your purse for a night around town, EDC knives make fashionable sense. They are terrific for cutting loose thread on clothing if you don't have scissors on hand. In addition, you can use them to remove tags on new clothing. It's the perfect accessory to have on your person if you need to instantly fix any kind of stray fabric. Be careful though. Snip, don't rip.
Food Preparation Cutting Tools
If you have to slice cheese, charcuterie, apples, or open canned goods, your EDC folding knife will come in handy in the camp kitchen as well as the one at home. Of course, you should employ safe cutting practices when handling food, and always cut away from yourself.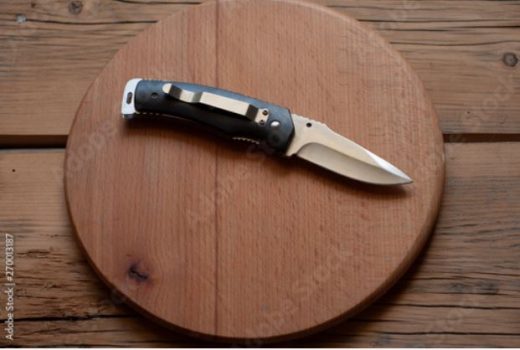 photo courtesy of Adobe Stock
What to Look for in an EDC Folding Knife
While on the hunt for that perfect EDC folding knife, you should bear its features in mind. In terms of optimal blade material, you can't go wrong with zirconium oxide, which is an advanced ceramic with a hardness that surpasses steel.
Because of that, it never rusts. You won't need to change blades nearly as frequently as you would with a steel blade. Additionally, it's reasonably safe to touch.
Think about buying an EDC folding knife that doesn't require a tool to change blades, too. Having that extra tool opens the floor for potential injuries and can interrupt your workflow. The goal here is to make it useful for everyday carry and with added convenience.
In addition to handiness, safety should be top priority. Consider purchasing one with a spring-assist deployment and locking liner, which gives you the freedom to open and close the knife without repositioning it in your hand.
Cutting Tools Conclusion
Adding an EDC folding knife to your "necessary items" arsenal will ensure that you're ready for anything and everything as you go through your day-to-day, hectic schedule. You'll have a versatile, multifaceted tool that's great to have when you're in a pinch as well as a durable knife for common tasks. It's a purchase that's worth every penny.
Comments on this guide to Cutting tools: advantages of carrying EDC folding knife article are welcome.
Building Articles
Residential Architecture
PiaveFutura, Padua, Italy
Design: David Chipperfield Architects Milan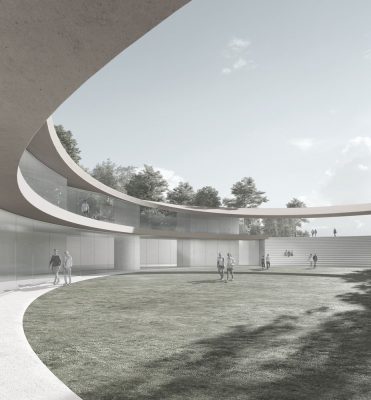 photo courtesy of architects
PiaveFutur Campus Building in Padua
Comments / photos for the Cutting tools: advantages of carrying EDC folding knife page welcome