Censorship and communication apps guide, Online VPN advice, Chinese applications and social media platforms
Censorship: A Tight Grip on Communication Apps
9 August, 2021
Internet users who live in countries with high censorship struggle with the tightening limitations on the internet network. No matter which country imposes similar constraints, they all want to conduct surveillance and control what internet users in that country can access.
In some countries, restrictions are stricter than others, China, for example, blocks the majority of communication applications and social media platforms, besides many other informational websites that might have content that reveals some historical or political facts about that country, and the government doesn't want its people to initiate discussions or share information about them.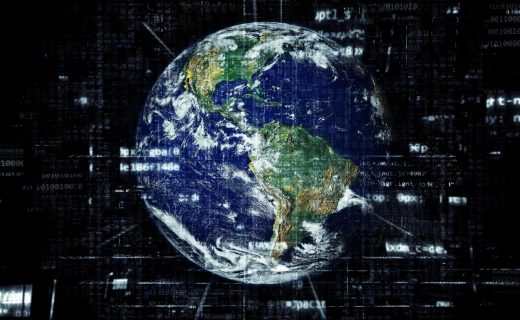 How Serious Is the Situation?
Freedomhouse.org stats some eye-opening statistics show how important social media platforms are to political and social freedom, allowing people to share ideas, information, and stories about issues that the governments don't really welcome discussing them.
One of the statistics claims that authorities in 38 countries around the globe have made arrests based on social media posts in 2015. In a different statistic, it is stated that 27% of the internet users live in countries that have already made arrests for sharing, posting, or just hitting the like button on certain content on Facebook.
The bad news is that there is no clue on ceasing those restrictions any time soon, and even worse, they are getting more tightening to the individuals' freedom every day, which calls for an urgent action towards such surveilling acts.
To show you how strict censorship can get, I'd like to list below some of the major inaccessible applications and programs in China, for example:
Social media and communication platforms: Facebook, Instagram, Twitter, Tumblr, Snapchat, Pinterest, WhatsApp, Telegram, Facebook Messenger, and Reddit.
Business tools: Gmail, Dropbox, Google Apps, Slack, and Google Play.
Streaming services: DailyMotion, Pandora, Spotify, Twitch, YouTube.
News channels: BBC, New York Times, CNN, and Wall Street Journal.
In-Depth Answers to Your Whys
In many other countries, other than China, the government conduct surveillance for multiple reasons. However, all governments seek one main purpose, which is to draw limits on what people can share and on which platforms they communicate. You must have noticed that the list includes the blocked communication applications which offer their users a firm encryption level that would stumble governments' attempts to harvest peoples' data and trace their activities.
Any other reasons why governments impose such restrictions?
Other motives are also political-related, such as restrict communications on days that witness national or political events, avoiding election day chaos, for example, or control and prevent any protest attempts against the government, even websites and online news channels which promote and allow discussions by opposition political groups are censored and in some other cases totally blocked to stop people from participating or getting involved in discussions.
The results of similar surveilling restrictions have ceased people's freedom to speak loud when they are against rules, laws, and some political acts which go against their rights. Not to mention the barriers that such restrictions put between nations since there aren't many communication options and enough room for the freedom of speech.
Read This Before Getting upset About It
In a world that relies on technology in almost all of its fields, there must be a way to retrieve the internet users' rights in full access to the internet, with no restrictions, no censorship, and no arrests based on political opinions. Actually, there is a way to go around those restrictions: a virtual private network service.
You can choose a trusted and one of the best VPN services on the market to help you get full access to the internet and keeps your data and online activities secure. How does it work? In short, a reliable VPN service encrypts your data and hides your real IP address by faking it, which consequently fools your ISP and allows full access to the blocked content on the web.
A lot of people use VPN services to access the web privately; However, if you live in a country with high censorship, you'll need to make sure to use a trusted and reliable VPN service that can defend your online presence against any surveillance, theft attempts, and other multiple cyber threats.
Comments on this guide to Censorship: A Tight Grip on Communication Apps article are welcome.
Building Articles
New Homes
Island Rest, Isle of Wight, England, UK
Design: Strom Architects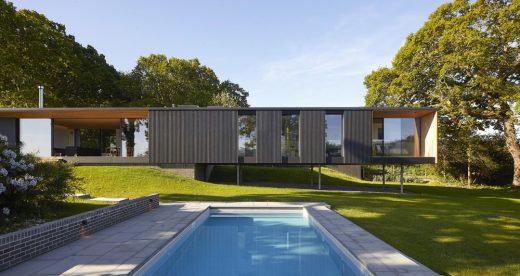 photos by Nick Hufton, Al Crow
Island Rest Isle of Wight Residence
Telluride Glass House, Telluride
Design: Efficiency Lab for Architecture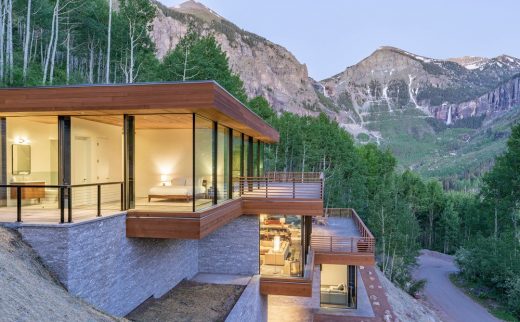 photograph : Josh Johnson
Telluride Glass House
Comments / photos for the Censorship and communication apps advice page welcome