Trusted cannabis seeds cooking advice, Legal hemp guide, CBD oil flour and powder tips
Cannabis seeds are entering the kitchen
24 Apr 2020
Cooking Cannabis seeds
Cannabis seeds are entering the kitchen.
Cannabis is eaten in the form of seeds, shelled or not, oil, flour and powder.
Still relatively unknown, these small seeds are very rich in good fatty acids and proteins.
But how should you bring cannabis seeds into your diet? In which form should you take cannabis seeds: shelled or not, in the form of oil or even flour? What are the health benefit and risks?
We will answer to all these questions and tell you how to buy weed seeds online and to get the best quality for a healthy life.
What is cannabis / hemp?
Cultivated hemp is a herbaceous plant of the cannabis sativa species. To produce cannabis seeds, farmers, of course, use special varieties, completely legal in the UK and Europe, as they have to produce cannabis which contains less than 0.2% THC. It is the molecule of cannabis having psychotropic effects.
Thus, we speak of "industrial hemp" and "agricultural hemp", to be differentiated from "cannabis for recreational use", which is illegal. Cannabis seeds, or "hemp seeds", are harvested from mid-September. They are intended for animal feed (birds, cattle), but also human consumption.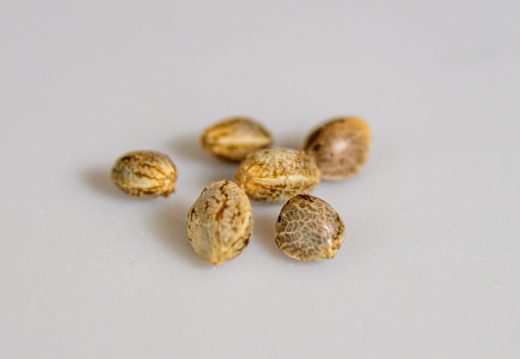 What are the benefits of cannabis seeds?
It is a small seed full of virtues! On the one hand, the hemp seed contains between 20 and 25% of vegetable proteins easily digested and of very good quality.
Indeed, it has the advantage of providing all the essential amino acids for humans. Whereas, for example, cereals lack lysine and legumes lack methionine.
The cannabis seed also contains over 30% lipids, mainly "good fatty acids". The fat is composed of 10% unsaturated fatty acids, 15% monounsaturated fatty acids, and 75% of polyunsaturated fatty acids. There are also omega-3 (which are among other things beneficial for cardiovascular health) and omega-6.
These two fatty acids are very useful for the organism. However, we generally consume too much omega-6 compared to omega-3. Precisely, the hemp seed presents an optimal balance between omega-3 and omega-6.
Finally, cannabis seed contains a lot of vitamin E, as well as magnesium, iron and zinc.
Are there any risks?
The cannabis industry is strictly regulated and controlled! Therefore, cannabis marketed has no psychotropic effect. However, check the expiration dates carefully.
Besides, to preserve the nutritional qualities of hemp, it is better to keep the seeds and the bottles of oil in a cupboard, far from any heat source.
In what forms is it found in the kitchen?
Cannabis is eaten as seeds. From these seeds, we also make hemp oil, but also hemp flour, which is interesting because it does not contain gluten.
How to cook hemp seed?
The fat mainly provides the taste of oil or seeds. The first perceived touch is slightly herbaceous. Then, the second taste is closer to hazelnut.
With the cannabis seeds, you need to sprinkle them on your salads, put them in a vinaigrette to add crunch to your sauce, sprinkle a bowl of muesli or yoghurt, or why not frost your cake.
You can also prepare a cannabis drink by mixing seeds with water and a little sugar, or homemade hot chocolates with cannabis seeds.
Flour can be used in cakes and oil is an excellent seasoning. Its taste reveals itself in a slightly acidic environment. You can make tomato-mozzarella, with cannabis oil and a lemon fillet, or strawberries with hemp oil, lemon and balsamic vinegar. In pasta, the grassy side of the oil goes very well with basil!
Cannabis seeds powder and taste: Cannabis protein powder has a brownish-green colour, and it offers a nutty flavour.
While many appreciate the typical and original flavours of the cannabis powder,  some people would find to strong. At first, you should only add hemp protein by adding a little bit of cannabis powder.
Cannabis powder being "sandier" than most regular flours you will see that its texture is slightly grainier, and a bit thick when mixed with water.
On the other hand, this is perfect if you wish to quickly thicken some drinks, mixtures or recipes.
Cannabis seeds and hemp guide
Last words about the cannabis seeds
Cannabis and hemp seed oil are also used in cosmetics. And, no mess, the other parts of the plant are also used. Cannabis is made up of two other noble materials: fibre and wood!
The fibres are used in textiles, paper making, plastics, insulation …, and it is also used as mulch, or even in construction.
Even if cannabis is an ancient traditional culture in several regions of Europe (notably for making sails for boats), the sector has experienced a strong renaissance in recent years.
Hemp protein is obtained from cannabis seed and is produced as a by-product in the production of hemp seed oil. In addition to its exceptional protein concentration, it contains many vitamins as well as minerals and fibres.
Hemp protein contains the 8 essential amino acids. It is, therefore, a very high-quality protein and can be perfectly absorbed by our body. It promotes muscle development, contributes to weight loss, regulates hormonal balance, balances blood sugar and has many other positive effects.
Get the best cannabis seeds online
A daily amount of 20 to 30 grams of hemp protein is a useful supplement for the daily diet.
To get the best cannabis seeds delivered to you in no time and anonymously, go to visit the pages of Sensoryseeds.com, one of the best weed seeds online suppliers in the UK.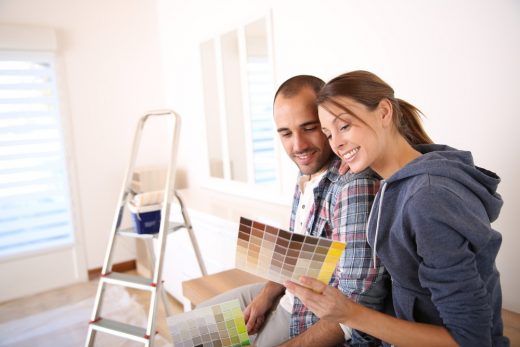 image courtesy of article provider
Comments on this Legal Hemp: Cannabis seeds are entering the kitchen advice article are welcome.
Building Articles
CBD
CBD Articles
The Health Benefits Of Taking CBD
CBD E-Liquid: what effects does it have
What are terpenes – should you add to CBD oil?
Comments / photos for the Legal Hemp: Cannabis seeds are entering the kitchen page welcome