5 sites to help boost your youtube channel quickly, Media publication tips, Online video sharing advice
Boost Your YouTube Channel Quickly
5 May 2021
YouTube sits comfortably, holding the top spot as the number one online video sharing platform on the planet, and there's no arguing this. You would agree that as the number one video platform, it is home to billions of subscribers globally.
The goal of many YouTubers mainly revolves around owning a channel with a high number of subscribers. While this is no easy feat to get, it is utterly possible to achieve – with the right guide. This write-up promises to reveal the top five sites to help YouTubers boost their channels.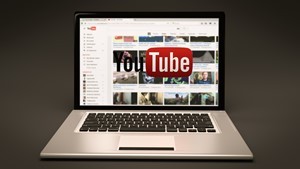 This post will highlight how YouTubers can create great content, the decision between buying or organically growing your channel, and subscribers-boosting sites. Finally, it will showcase a few other ways for YouTubers to grow their various channels.
How to Create Great YouTube Content
Now that you have decided to switch over to the YouTube side of life, growing your channel is the next step.
But isn't it just making videos and posting? No. Simply recording your activities isn't quite enough to get your channel to the spot you want it. For this reason, this section is here to help you out. Let's see some significant ways to create great YouTube content for your channel effortlessly.
1.     Tutor or Entertain – Choose
Ask yourself, why would an individual watch your content. Many unsuccessful YouTubers suffer from this misguided attitude. They try to be an "all-rounder," getting involved in both educational and entertainment content.
The best way to create great content on YouTube is to try and dive into one niche. This way, YouTubers can put an identification to your channel. Additionally, try not to make an overly long introduction to your video. No one cares about a theme song – this isn't a TV show!
2.     Quality Before Quantity
If there's one aspect of YouTube that impresses both new and old YouTubers, it is the video quality of contents. A large percentage of YouTubers spend time creating top-notch content that will unconsciously thrill viewers.
The content quality isn't only about the video clarity but also what it entails. How fluent are your words? Do you try to dialogue rather than speak like a robot? Do you go off-topic? These things will help you know how well to create quality content instead of pouring out many videos at once.
3.     Make A Name for Yourself
Branding is everything with YouTube! Have a name, a unique means of identification that sets you apart from the crowd of YouTube channels. This is why a single content video on your channel is no good, no matter its success.
Buy or Grow YouTube Channel Organically?
Honestly, it is tough to choose between buying or organically growing subscribers and views on YouTube.
Buying YouTube subscribers and views for channel boosting is an effortless way of growing your accounts. However, there are risks attached if the purchase possesses some discrepancies. If you should buy subscribers or views from a fake site, you run the risk of getting your channel banned by YouTube. This can happen if the site delivers you fake or bot subscribers.
Growing your YouTube channel through the traditional means is the better option. This is because your channel is not at any risk of getting banned or blocked by YouTube. However, this method is a slower way of achieving the growth you need. Nevertheless, if you focus on growing your account, you will eventually see a "boost" to your channel.
If you want quick subscribers and views with potential risks, then buy. But, you prefer the slow organic growth without risk – than traditionally boost the channel.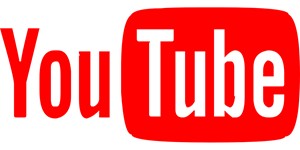 Sites to Boost YouTube Channels
Here is a detailed list of the top five sites to boost your YouTube channel quickly;
1.     Stormviews.net
Stormviews provides you with a juicy offer to buy YouTube channel subscribers at a convenient and friendly rate. Unlike some overly costly and fake sites, Stormviews values you and other customers by offering cheap rates with several packages.
If you need a safe site to buy YouTube subscribers, Stormviews is the perfect option. This site delivers purchased subscribers and views to customers between 1 – 3 days.
2.     Followers
Followers.io is one of the top-selling and boosting YouTube channel sites on the planet. This site has a reputation for fast and quality deliveries of subscribers and views. Unlike some sites with subscribers and views falling off channels after a while, Followers.io provides YouTube accounts with everlasting engaging subscribers.
3.     Useviral
Useviral is a popular YouTube boosting site, having years of expertise in the business. This site offers speedy and various packages for your selection. Useviral promises you no fake or bot subscribers and views. Useviral also offers assurance that your channel will never get banned by YouTube because of its provided services.
4.     Getrealboost
Just like its name, Getrealboost offers you a chance to quickly increase your subscriber and view count on your YouTube channel. This site is famous for its credibility in delivering real subscriber accounts from its database.
This site runs a 24/7 customer support service available to help you out with any YouTube-related problems. Getrealboost offers one of the best packages for its customers.
5.     Giantlikes
Giantlikes is the big boss in the game of selling YouTube views from high retention sites. This site has long been in operation, with consistent successful deliveries of real, authentic, and engaging subscribers. Just like YouTube, Giantlikes frowns at the idea of using fake or bot accounts to boost customers' accounts.
Other Ways to Grow YouTube Channels
If you don't want to buy subscribers and views on YouTube, there are other ways you can boost your overall engagements on the platform.
Create compelling titles.
Use Google ads.
Promote your YouTube channel on other platforms.
Utilize YouTube thumbnails.
Input keywords to your content description.
Boost your YouTube Channel quickly Conclusion
Organically growing your YouTube channel can be utterly stressful, especially for uninformed minds. However, you can boost your YouTube channel engagements with the right guide – even without paying a dime. Nevertheless, this post has listed the top five sites for buying YouTube subscribers and views.
Comments on this Sites to Help Boost Your YouTube Channel Quickly article are welcome.
Building Articles
Residential Architecture
Comments / photos for the 5 Sites to Help Boost Your YouTube Channel Quickly page welcome