Become a freelance writer with zero experience, Online Support from Professional Writers, Assignment Guide
Become a Freelance Writer With Zero Experience
14 Dec 2022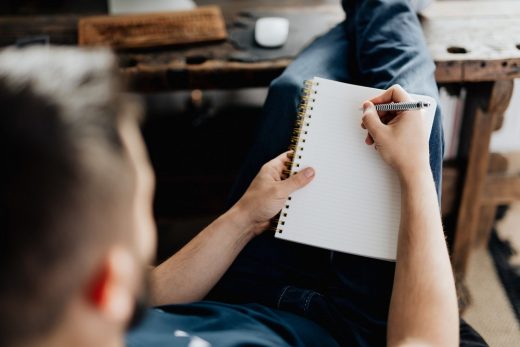 Do you find yourself meeting more freelancers by the day? Freelancing is such a common way to earn a living now, especially since COVID-19 hit. One industry that's grown pretty quickly in the last few years is freelance writing. That's in line with countless businesses moving online. As companies find themselves scrambling to set up websites and generate content, writers see a steady stream of jobs coming through.
How to Start Freelance Writing With No Experience
Freelance writing is a pretty sweet gig. You get to work your own hours and pick projects that pique your interest. Are you interested in joining the business? Here's how.
Research Your Options
Whether you're learning how to make money online in Kenya or begin an internet business in the US, research is something you cannot forgo. Don't jump in with both eyes closed. Take advantage of the free resources on the web. Better yet, join a community and ask for tips. You might want to settle on a niche, but don't limit yourself. More importantly, make sure to price your work well.
Make Your First Move
While research is essential, don't use it as an excuse to procrastinate. Sure, coming up with a niche is a massive part of the journey. However, if you keep on analyzing the best topics to write about, you may never actually move forward. To begin, you can take any job that comes your way. At this stage, you just have to get your feet wet.
Build Your Brand
A new actor doesn't become famous overnight, and the same rule applies to writers. As you do not have much experience, you'll need to market your skills to the masses. Show your audience on social media what a wordsmith you are. You can be present online by writing blogs, posting articles on LinkedIn, and more. It wouldn't hurt to master the art of subtle marketing.
Network Like a Pro
Boost your confidence by talking to other people who write and freelance. It's a great way to introduce yourself to the field. You can start by leaving comments on blog posts and articles written by industry experts. When you are friendly and forthcoming, others will be ready to lend a helping hand. They may even introduce you to opportunities and teach you a thing or two.
Niche Down
When you promote yourself as a writer, it's important to do so knowing what your niche is. This way, you'll position yourself as an expert and have an easier time finding the right clients. They will prefer someone who knows a particular industry well. You can start with a broader category and then narrow it down later. It's always nice to write about something that inspires and interests you.
Hunt for Clients
In the beginning, clients won't come to you in droves. That will only happen after you establish yourself. Therefore, you'll need to reach out by spreading the word among family and friends. People who own businesses will be particularly interested in you writing content for their websites. You can apply your product description skills, too. Aside from your circle, reach out to companies with writing samples.
Develop Your Skills
Lifelong learning is a thing. If you've never written before, enroll in a course. The internet hosts many free resources, and it would be a shame if you didn't take advantage of them. Some courses will issue certificates you can parade on your website to help market your services. The learning journey never ends. In your free time, read articles written by excellent writers and identify your areas of weakness.
Know the Value of Your Work
Some clients will pay you your list price, while others will try to exploit you. Don't underestimate your skills; charge your customers according to what your services are worth. Remember that it's easier to lower your prices than increase them. You should also consider a different pricing tier for urgent jobs.
It's Time to Launch Your New Career!
What an exciting time it is to be starting something new. The freelancing arena is fluid, so stay abreast of the latest developments. Always be open to new ideas and possibilities, and don't forget to upskill yourself regularly. If you work hard, you'll always have clients knocking on your door!
Comments on this Become a Freelance Writer With No Experience article are welcome.
Building Articles
ARCTIC Hundested Harbour Cultural Attraction, Region Hovedstaden, Northern Sjælland, Denmark
Design: CEBRA architecture, Architects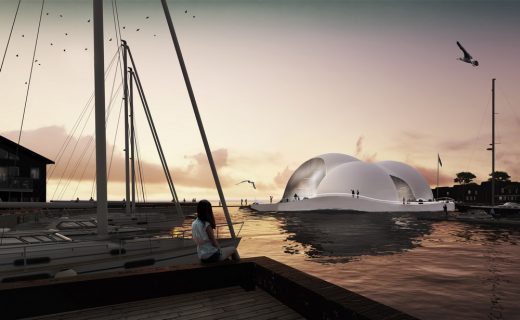 image Courtesy architecture office
ARCTIC Hundested Harbour Cultural Attraction
Comments / photos for the Become a Freelance Writer With Zero Experience page welcome