Advantages of an electric wheelchair guide, Mobility tips, Online advice
The advantages of an electric wheelchair
7 May 2021
Everyone wants to move around freely and without any restrictions. However, life has been cruel and unfair to some. Look around, and your heart will go out for the disabled. However, these people also want to move around like others. It is here that electric wheelchairs can help.
The electric wheelchairs enable people to witness independence, which wasn't possible sometime back. Today, there are many electric wheelchair service providers. To know more, you can check out Disability Friendly LV. However, some people struggle to stand for a long time or can't stand at all. Electric wheelchairs are the best solution for these people.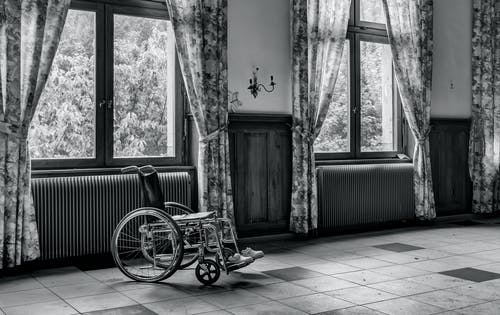 Electric wheelchair advantages
Some of the other advantages of electric wheelchairs are:
It's perfect for all
Today, the best service providers offer electric wheelchairs for everyone, irrespective of their height or weight, catering to everyone's needs. Users can adapt the chairs to any severe disability with an easy-to-use joystick. Users can use comfortable control and other adjustments for tilt, height, leg space, and recline. Some users lack the upper body strength for pushing manual wheels. The electric wheels can help these people to take short trips.
Can make places accessible
You can use electric wheelchairs both outdoors and indoors, offering continual assistance to people who require them. The chairs can provide a tight turning radius and help people to move in smaller spaces. Users can also reach heights which is a limiting factor in a manual chair, and access steep inclines easily. The same is applicable for tricky terrain. The leading service providers have the best rear-wheel drive system that allows users a smooth ride on hills and ramps.
Smooth transport
The best electric wheelchairs are lightweight. Hence, it's easy to travel with it and get out of a car. Always choose a chair that you can carry in all kinds of vehicles. These wheelchairs have a lead-acid battery instead of a lithium battery. It means you can also carry the chair legally and safely on a plane.
A secure option
Electric wheelchairs have a lower center of gravity. It means the chances of it tipping over is much less as compared to a manual chair. You can also prevent accidental rolling through brakes. Also, the movement in rough terrain is more effortless. Also, the best service providers offer a one-year warranty that adds to more peace of mind for the users and their families.
Adds to your confidence
The electric wheelchairs from leading brands can efficiently operate with a simple joystick and have no tricky controls. All it needs is a light touch to function. You can easily adjust it and ensure that you have a relaxing time when on the seat. There is no need for the user to get worried about getting stranded while using the device. The electric wheelchairs have specific speed limits and can travel to a certain distance with their fully charged battery.
Hence, if you have someone with a disability, you can get an electric wheelchair for them. It will enable them to move freely and not miss out on life.
Comments on this guide to Advantages of an electric wheelchair help article are welcome.
Accessibility
Accessibility Posts
What's the Best Electric Wheelchair?
Accessible Workplace In Ontario
Building
Architecture Design Articles
Comments / photos for the Advantages of an electric wheelchair advice page welcome