Investing in cryptocurrencies Guide, Bitcoin buying Tips, Advice Article
7 things to consider before investing in cryptocurrencies
3 Nov 2020
Cryptocurrencies are attractive options for investing money. The Bitcoin, Ether, and other Cryptocurrencies are grounds for conversation among friends, colleagues, and experts in the field.
But while every day we see glowing stories about how investing in crypto has turned many into millionaires overnight, it can also become a welcome pass to poverty.
Before investing in cryptocurrencies attracted by the testimonials of other people, you must be prepared for it.
The crypto sphere is quite volatile, so you have to be very cautious when investing.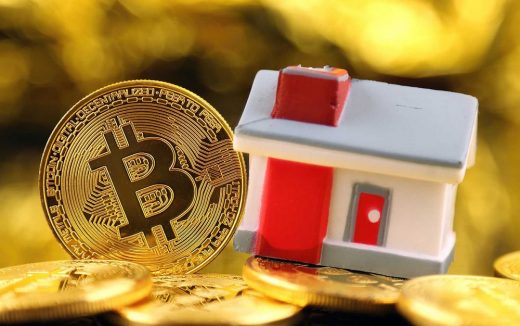 Cryptocurrency Investment Guide
Is it safe to invest in cryptocurrencies?
Before you know if it is a profitable business, it is essential to have a solid idea about what cryptocurrencies are and how they work.
It is a digital currency that uses strong cryptography to secure the transaction. Most of those virtual currencies are decentralized headquarters based on Blockchain technology, something akin to a cryptocurrency wallet that functions as a database of public finance transactions.
It is very easy to trade currencies online using software or mobile applications that can provide investment alerts. Due to the excellent security system, virtual currencies are usually safe and immune to third-party interference.
Crypto Tips before investing
We have prepared some Crypto tips which you can follow to get the most out of an investment in cryptocurrencies:
Do a deep study
You can have some doubts about cryptocurrencies due to bitcoin's dramatic fall in December 2017, which caused a substantial loss for many people.
That is why it is essential to conduct a proper study and in-depth research on the cryptocurrency you want to invest in. In this way, you will understand your position in the world of cryptocurrencies since investing all the money in a digital currency that you know little or nothing about is like gambling, and we already know how most of the best end.
Avoid noise
While many investors are confident of the success of cryptocurrencies, detractors consider it exaggerated speculation.
Both parties tend to make a lot of noise, so to be a successful investor, it is best to ignore such hype and invest based on risk.
Don't invest more than you can lose
Investing in the crypto sphere poses a financial risk for you, your family, and the people you love. Many people are nervous to think about risks, while others consider a potential opportunity and take advantage of it.
If you belong to the first group, it is best not to invest in crypto. However, if you are willing to take risks, we strongly recommend that you only invest the amount you can afford to lose.
Sometimes things can go wrong, resulting in bankruptcy if you decide to invest all your money. That is why you must know what your limits are.
Check out United Kingdom brokers
Don't invest in a single currency
The famous saying goes: "Never put all your eggs in one basket," and in the world of investments, this is one of the essential premises.
Since there are thousands of cryptocurrencies on the market, it is advisable to distribute the investment in several currencies since putting all the money in one can cause severe problems in the event of a drastic fall in its value.
Taking risks into account, investment diversification is essential to maintaining a healthy crypto portfolio.
Avoid "pumps and dumps."
It is a common mistake made by most novice investors. Certain gurus on social media or investor communities artificially inflate prices and entice newbies to buy coins.
The concept is known as the "pump and dump" scheme, and you should avoid them, as not only will you suffer a significant loss, but you could also be fined, as this is illegal.
Use an alternative email
Most people use their email as identification when signing up for the crypto sphere. This is highly prohibited, as there is a risk of possible data theft, and your personal information could be leaked.
It is recommended to open a new email account to operate in the crypto sphere.
Know the difference between a hot and cold wallet
Since you are investing in cryptocurrencies, you must understand the difference between a hot and cold wallet.
Hot wallets are connected through the internet, on the other hand, cold wallets usually work offline.
Depending on your preferences, you can store the virtual currencies in both wallets. However, it is better to go for a cold wallet as it is more secure and difficult to hack.
On the other hand, hot wallets are easily accessible and suitable for beginners, although vulnerable to hackers. Therefore, if you want to store coins for a long time, we suggest keeping them in a cold wallet and a small amount in the hot wallet.
7 things to consider when investing in cryptocurrencies
In conclusion, there are hundreds of successful investors in the world of cryptocurrencies, but there are also those who have lost thousands of dollars in the hope of getting a quick buck. Before investing in the world of virtual currencies It is crucial to have a solid idea.
We hope these Crypto tips provide you with proper guidance to make investing in cryptocurrencies safer. This won't guarantee you will become a millionaire overnight, but it will help mitigate risk.
Comments on this 7 things to consider before investing in cryptocurrencies advice article are welcome.
Cryptocurrency
Cryptocurrency Posts
Why Are Some Cryptocurrencies are called Shitcoins
Way of selecting the best crypto signal services
Common Cryptocurrency Terms You Should Know
Buying Cryptocurrency with credit card
Architecture Articles
Comments / photos for the 7 things to consider before investing in cryptocurrencies guide page welcome