7 reasons to hire mobile bartenders to your party tips, Home drinks guide, Online Bar Advice
7 Reasons to Hire Mobile Bartenders to Your Party
15 May 2021
Introduction
When planning a private event, you will no doubt love the personalised experience that bartenders for hire bring. You will be safe knowing that your guests and invitees are in perfect hands. That way, you can enjoy your party without any worries.
So, what does mobile bar hire brings to your party? One of the advantages of hiring these professionals is that they will give you the assurance that your guests are promptly served and also professionally so. You can be sure that they will mix your drinks in the best way possible.
Many people often overlook the significance of bar services at their events. Professional bartenders will create a party atmosphere for your event. You can't afford to leave your guests to self-serve or to be attended to by your best friend. That's because running this service at your event is quite a lot of work. Here are more reasons to hire bartenders for your party.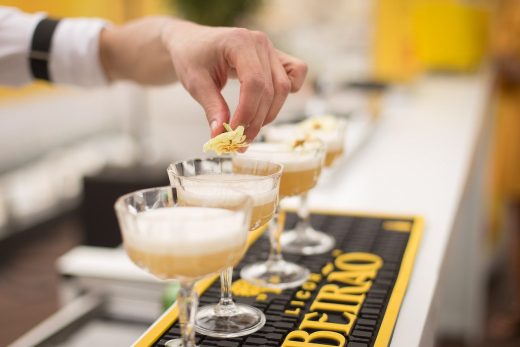 1.  They Do More Than Merely Pour Drinks
Do you plan to hold a ceremony onsite? Will the dinner wine be corked and served? Will you need a champagne toast? Do you require staffing to clear drinks and bus tables? Will the bar be closed during speeches? Will a bar rental be necessary?
Hiring a mobile bartender will save you from all this stress. They will handle everything so you and your invitees don't have to worry about anything.
Bartenders are Insured and Certified
There is a certain level of responsibility that comes with serving alcohol. When you hire professional bartenders, you take some of this stress off of you. Because they are a legitimate business, they are required to have certification and insurance. Also, they have the experience that makes them the perfect fit for your wedding. With professional bartenders, you are sure that the bar services you offer are legit and that your bartenders have the experience needed to handle anything that might arise. Why not check out magic men live.
Limits Your Liability
When you give your guests free rein of mixing their own cocktails, some of them might be too generous. As the host, letting your guests over-serve is a big liability. Guests run the risk of incurring injuries while at your party, and could also cause injuries to other people as well. Also, if a guest leaves your venue while drunk and causes injury or damage to property or people, you might be held partially liable.
The best way to avoid a situation like this is to hire a mobile bartender. That is because these professionals have proper liability insurance and also have the proper training to stop serving guests when they have had a lot to drink. Your bartender is mandated to refuse to serve a guest when they deem they have had too much. They will then call a driver to take your guest home safely. They will also ensure that designated drivers are not served alcohol and the same applies to guests that are below the age of 21.
A Chance to Accord Your Guests VIP Treatment with Signature Cocktails
Signature cocktails can make your bar service appear really special. Upon hiring a bartender, they will take time to learn all about you and the kind of experience that you are looking to get. To this end, they may invent something new and unique, or even introduce a twist on something classic. The biggest beneficiaries will be your guests, who are guaranteed delicious and well-made drinks made just for them.
More Time to Spend with your Guests
The essence of throwing this event is to spend good times with your guests. But you cannot achieve this if all you do during the event is to serve the drinks and clean up! You won't have time to talk or spend with our guests. With a mobile bartender, you can step back and let someone manage the intricate details for you. This way, you will have more time with your loved ones and friends. Also, your guests are likely to appreciate your presence, and they will feel that you hosted them better by being actively engaged.
Your Bartenders are Experts at Stocking A Bar to Ensure no Shortages
Professional bartenders are experienced enough to know the amount of alcohol needed for any event. You only have to supply them with the right information such as the number of guests, the type of bar, and any special touches that you may have planned, for instance, a cocktail tour. Also, mobile bartenders can help you to decide what other items you should be buying. You don't want to run out of crucial supplies like ice, mixers, and garnishes.
Professional Bartenders Take Your Party to the Next Level
Chances are that you will serve up a full meal or even just appetizers at your event. If that's the case, why not throw some drinks into the mix? Enlisting the help of mobile bartenders helps to give your event a more polished appearance. Instead of a mix-it-yourself and a disorganized bar, a mobile bartender will keep the whole process organized and streamlined. Additionally, adult drinks help to brighten any event. Therefore, adding craft beers, cocktails, champagne, and wine can help your guests to socialize better, relax, and better enjoy the company. No one wants a party that's full of stiff and subdued guests, after all.
Call Bar Brothers Events for Your Special Occasion
Bar Brothers Events prides itself on offering the best solution for any private event. With years of experience under our belt, we guarantee to add a magic touch to the special occasion thanks to our highly skilled mobile bartenders and mixology experts. You can rest easy that your guests are in the best hands, and you can expect your party host reputation to rise.
We cover all event types whether it is weddings, birthday parties, office parties, anniversaries, and hen parties, to mention but a few. If you plan to host a private event that requires expert cocktail catering experience, you only need to give us a call. You will be glad you chose us!
Comments on this guide to 7 reasons to hire mobile bartenders to your party help article are welcome.
Buildings
Architecture Design Articles
Comments / photos for the 7 reasons to hire mobile bartenders to your party advice page welcome