6 reasons why to get a gaming PC guide, Tiny tree houses, Family fun games
6 Reasons Why You Should Get Yourself a Gaming PC
24 April 2023
As a gamer, finding a good quality gaming PC that can handle all the software you'll be dealing with is important. Despite costing more than popular consoles like the Xbox Series X and PS5, a gaming PC provides a better gaming experience. Of course, your initial investment in your system will determine how much of a risk you take.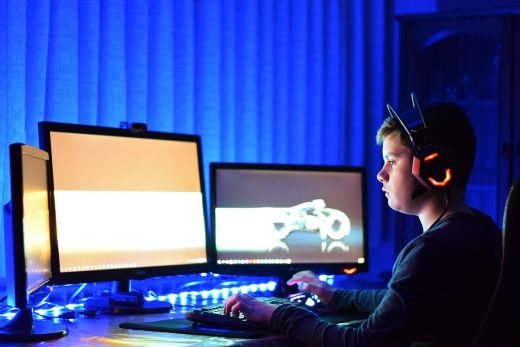 Still, it is also commonplace to find gaming PCs that can be purchased off the shelf. It has the hardware and software necessary to play games but can do other things like work or watch movies. Below are some of the reasons to get yourself a gaming pc:
1. More Available Games
Many players claim that the consoles' constrained game selection is the biggest drawback of gaming. Only the console manufacturers themselves sell games. Far more games are available to gamers on gaming PCs than consoles.
If you choose to get a gaming PC, you are not limited to playing games only offered by a single independent retailer but rather numerous games from others.
2. Not Only For Gaming
A gaming laptop is the only all-in-one computer that offers multi-functionality. They provide full versatility, working abilities, and gaming and video consumption. Only a gaming PC can do this; any other computer can perform just one or two of these tasks, never all three simultaneously.
3. Better Graphics
Graphics cards are the most important part of a gaming PC. Typically, very high-end graphics cards are installed in gaming PCs. These graphic cards transmit data to the monitor from the motherboard. They improve the images to give you a high-resolution experience.
With this quality, the enhanced graphics can assist in maintaining concentration by displaying finely detailed graphics on your screen. It's especially important for games like Call of Duty: Warzone, which demands accurate targeting.
4. Customization
Customize your hardware when constructing a gaming PC to meet your gaming needs. You can never truly have a fully upgraded system because technology constantly changes. However, you will always have the option to upgrade your system, taking pricing and compatibility difficulties into consideration.
Additionally, expand your computer's storage capacity and RAM. Gaming PCs have this advantage over gaming consoles because this is not achievable with them.
5. Future-proof Your Gaming System
Get yourself a gaming PC because it is future-proof. Upgrade the various components year-round if there is enough room in the tower, keeping you on the cutting edge. You can use your gaming PC for years and even decades after that. That's because you're not just buying a new system; you're getting all the upgrades and add-ons that will last for years.
6. More Power To Do Work Stuff
A gaming PC can be used for any work, from streaming and video editing to video production. Gaming laptops are significantly more effective than standard laptops. Regular programs like MS Word, web browsers, Photoshop and Excel work much more smoothly on gaming PCs.
You can open up to 100 tabs in Chrome without worrying. Programs open quicker, controls are more responsive, and loading times for practically everything are much lower. The more powerful hardware is worth the extra cost if you want to use your gaming laptop for work and other relevant chores.
Opt for a Gaming PC that is Right For You
Speaking generally, don't base your decision on price alone when choosing a gaming PC. Think about the customizing possibilities, your game experience, and other factors. Every time the newest console is out, you do not need to purchase a new one.
So, if you want a gaming computer but don't know where to start, hopefully, this article has helped you decide. The best part is that so many options are available at such an affordable price range! All it takes is some research and patience before making any purchases.
Comments on this guide to 6 reasons why to get a gaming PC article are welcome.
Architectural Designs
London Architect – design practice listings
Architecture Designs – architectural selection below:
One Exchange Square, Broadgate, London, England, UK
Design: Fletcher Priest Architects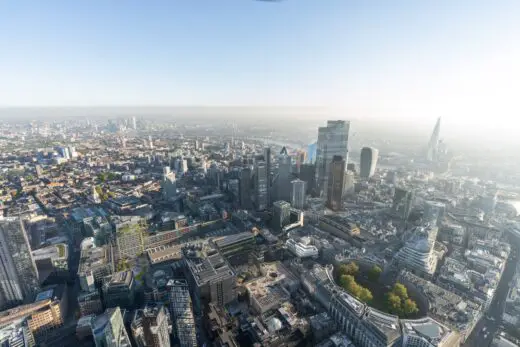 image : Secchi Smith
One Exchange Square Broadgate Building
Theorem Winery, Calistoga, Napa Valley, California, USA
Design: Richard Beard Architects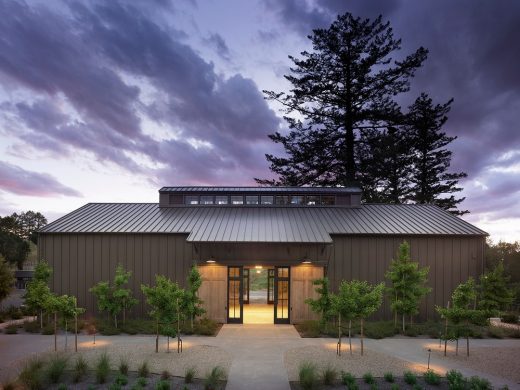 photo : Paul Dyer
Theorem Winery Calistoga
Home
Residential Property Articles
Comments / photos for the 6 reasons why to get a gaming PC guide page welcome