5 tricks casinos use that make you spend more tips, Gaming resorts buildings, Gambling experience
5 Tricks Casinos Use That Make You Spend More Guide
Nov 16, 2020

image source : pexels.com
Going to a casino might look entertaining and fun for someone who is stepping their foot in there for the first time. However, when you are a regular, you simply know that all of the glitz and glamour is designed to make you do only one thing – spend more cash. And sure, the ambient lights hit just right, the slot sounds are exciting and you are feeling like you are in an adult theme park.
The gross gaming revenue of casinos accoridng to statista in the US state commonly related to the gambling industry, Nevada, for 2019 was more than $12 billion! But, ultimately, every casino visitor knows what's the deal. The real question is have you really noticed what are those little things in a casino that are made to make you stay? What are the tools and polishes made only to make you spend everything you have in your pocket? Let's take a look.
Flashing Lights and Noises
In case you have ever been to a proper casino you probably know how it looks when someone wins. There are flashing lights and buzzing sounds everywhere. The casino owners will make sure that you see when someone wins. Even if it doesn't happen all the time and even if people lose their entire fortunes there. However, the players won't see that, as the goal is to make the players believe that they too can win big.
Make the Gambling Accessible
You don't feel like going to a casino? Don't worry, the casino operators already figured out how to bring them to you. As a matter of fact, they will try to make you spend anywhere you can: on your laptop, your PC and your mobile phone. Making money online has its pros and cons, but the idea behind it is that the casino owners want you to play all the time. Now you don't have to travel for miles to get to your favourite casino, now you can spend more and more and more – from the comfort of your own home. With the introduction of online casinos, you don't even have to reveal your identity, because a lot of them allow you to play with no registered account on their website.
Free Stuff at Casinos
Big casinos will make you feel like you are on top of the world. They will pamper all your senses and make you feel appreciated and satisfied. This might sound and look great if you are a student looking for some casino entertainment. Free everything while you are playing – such a Heaven on Earth for those who are still studying. Some UK casinos you can find at Casinosters website offer free food and drinks so that you don't have to play with an empty stomach.
The complimentary stuff might be mistaken for hospitality, and in reality, it is just another tool to manipulate the players to stick around. In addition, offering free drinks means that you will probably get a little bit tipsy and become prone to taking greater risks.
Casinos Can Stop the Time
No, they cannot stop time for real, but they can remove all the clocks and windows to make you stay a little bit longer. Realizing how much time passed since you started playing can be a wake-up call for many players. This is why most casinos avoid adding clocks to walls or tables.
And they occasionally go even one step further by removing all the windows so that the players cannot see that they stayed up late. There is no room for sunrises or sunsets in a casino as they are stealing away their customers.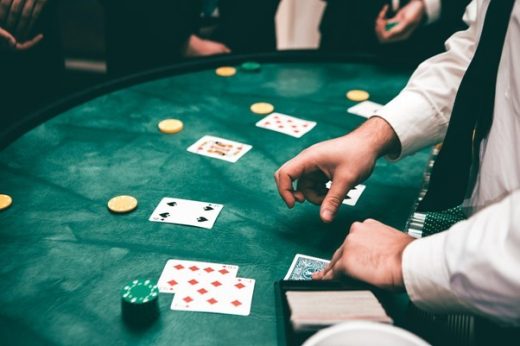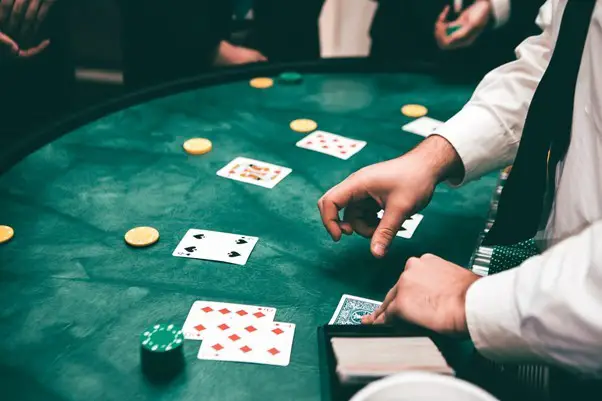 image source : pexels.com
Chips instead of Cash
When you think of a casino you think f two things: slots and chips. Chips are introduced a while ago, and their main purpose is to facilitate the gameplay and make calculating easier, right? Wrong. Chips are used as it is much easier to spend hundreds, thousands, and even millions of dollars in chips than in cash. Seeing how much cash you are spending might make the player question the decision.
5 tricks casinos use that make you spend more conclusion
Knowing all of these things might help some of the players realize all the potential dangers of playing casino games. casinos all around the globe use these and similar techniques and tools to make their players stay longer, spend more money, and eventually go home without a penny. And yes, if you love this sort of entertainment make sure to gamble responsibly, and pay attention to these little traps made to lure you in.
Bio:
Stella Gary is a writer and a blogger who built her career around writing for niches such as technology, economy, gaming, as well as casinos. She mainly worked as a freelancer and a ghostwriter before shifting to writing about iGaming and the casino industry. Stella enjoys testing and playing video games, and one of her main passions is writing video game reviews.
Comments on this 5 Tricks Casinos Use That Make You Spend More article are welcome
Las Vegas Buildings
Las Vegas Buildings
Vdara Hotel Las Vegas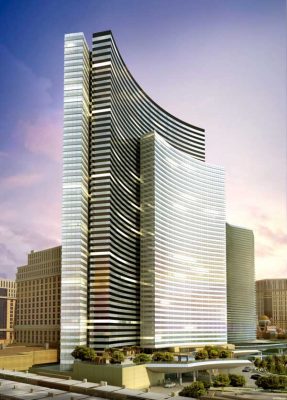 image : CityCenter Land, LLC
Monte Carlo Buildings
Monte Carlo Buildings
Hôtel de Paris Monte Carlo Reopening
The Pavilions Monte Carlo, Monaco Luxury Stores
Comments / photos for the 5 Tricks Casinos Use That Make You Spend More page welcome