5 benefits of glass art online classes for artists tips, Online builder advice, Home refurb guide
5 Benefits of Glass Art Online Classes for Aspiring Artists
13 August 2021
Glass art training plays a crucial role in enhancing one's career prospects. Not only young talent learning their craft must take online classes, but also experienced artists to master the latest techniques.
Still not convinced? Here, in this article, we have rounded up compelling reasons to enroll for glass art online classes. So let's scroll down to find out:-
#1 Learn the Fundamentals
No matter how many years you have in the industry, you still need to brush up your art fundamentals.
During your online training, you will explore new techniques of art glass. This covers casting, printing with enamels, slumping, coldworking, kiln carving, torchworking, and many more.
Learning the building block of artwork will support you to become a well-rounded & versatile glass artist. You can discover art glass supplies online and start practicing on your own.
#2 Practice Art
By enrolling in formal glass art training, you will get the opportunity to practice what you have learned.
Practicing art seems complex to begin with and near impossible to stay with it consistently, however when you are undergoing professional glass art training, you will be motivated to practice day in and day out.
Fusing the glass over and over again will help you to better understand the subject's shape, form & texture.
By virtue of spending time on this, you will notice minute details. When you spend time with a specific method of fusing glass, you get to know the advantages and disadvantages of that method. You will also figure out what combination of glass materials and techniques works best.
Try and try again until you come out with what you intended. And, finally, practicing every day will get your mind in gear, but boost creativity.
#3 Get Feedback on Your Work
"Criticism may not be agreeable, but it is necessary. It fulfills the same function as pain in the human body. It calls attention to an unhealthy state of things."- Winston Churchill
Seek feedback for your artwork. Every artist requires critiques to progress in their career. No matter how experienced you are as an artist, it always helps to have fresh eyes on your work, and point out mistakes you overlooked.
You have the right to respond to the feedback and understand the reviewer's perspective to grow as a glass artist.
#4 Be a Part of the Community
Online art classes act as a support system for artists. It is welcoming for artists who feel their glass art has been isolated within their physical community. The feedback and support from the different members of the community is a source of motivation & inspiration. The members often end up building rapport with other members which go beyond the course. The connections and relationships could be a career booster and may lead to exhibit opportunities to sell your art.
Conclusion
Finally, it is highly recommended choosing the right glass art course. If you are an experienced glass artist, then it is best to join an advanced learning program, so you learn skills and techniques that you can employ in the future for better output. There are numerous online courses to explore and pick the right one that serves your real purpose.
Comments on this guide to 5 Benefits of Glass Art Online Classes for Aspiring Artists article are welcome.
Building Articles
Carlsberg Central Office, Valby
Design: C.F. Møller Architects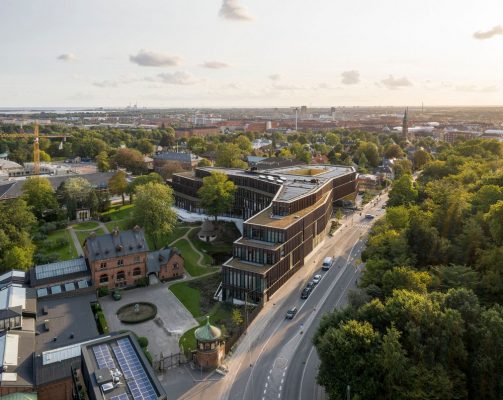 photograph : Adam Mørk
Carlsberg Central Office Valby
New Homes
Telluride Glass House, Telluride
Design: Efficiency Lab for Architecture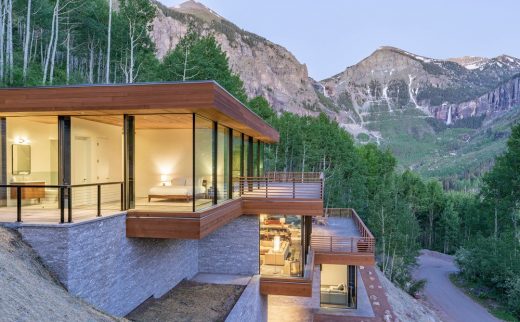 photograph : Josh Johnson
Telluride Glass House
Art Design
Art
The Trendy Art shop to enhance interior design
Wall Art To Decorate Your Dream Space
Splash of Arts for a Successful Interior Decoration
Comments / photos for the 5 benefits of glass art online classes for artists advice page welcome