4 ways to connect with your fellow students during the pandemic guide, Tips, Online Advice
4 Ways to Connect With Your Fellow Students During the Pandemic
20 Feb 2021
Last year was the time when all of us finally realized that a human can barely survive loneliness. Even the most introverted, unsociable, and hostile of our friends were reaching out to people asking 'how are you?'.
It's hard to find a person whose life was not disrupted by the Covid-19 pandemic. And students are not an exception.
While on a normal school day you can get busy reading a PaperWriter review or doing your homework, weekends and holidays in isolation are the toughest. We are used to going to bars, clubs, or taking part in social events hosted by our school. But now that that's out the window, many people wonder how they can connect with their peers.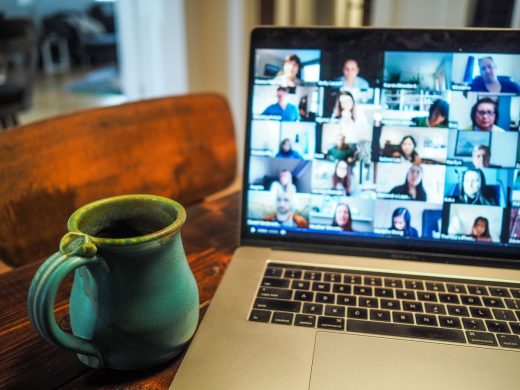 image source: unsplash.com
Social Media Can Be Beneficial
There's a reason why TikTok was booming in the past year. First, it's a new platform that is engaging and fun. Second, its algorithm is way more advanced compared to Instagram. This is a place where you actually can get famous overnight. The platform itself promotes new creators, so users don't get discouraged when their first videos are not noticed by anyone.
Another reason to sign up if you haven't already is that most of the users are really young. According to Statista, 32.5% of this app's population is between 10 and 19 years old, and 29% consists of 20-29 year-olds. If you fall into these age brackets, don't hesitate to download the app and start making videos.
And if you aren't into filmmaking at all, you can just be a silent observer. Being on TikTok will allow you to be on top of all the latest trends and music hits.
Follow your school's account on social media to feel in touch with your peers. They might host online events, and you should definitely participate. Read their blog. And if the school you're in is not on social media yet, you can facilitate the process. This way, you can be the one to bring your class together.
Join Clubs
College clubs and societies are not so lame after all. It's a sure way to make more friends and acquaintances. Of course, you might not be able to meet everyone in person like you used to, but some clubs can still host meetings outside.
Other clubs will continue their meetings online, which is even safer and more convenient. Sign up for as many clubs as you can to keep yourself busy. Packing up your schedule is a sure way to avoid boredom and loneliness. You can take part in debates, discussions and engage with your community. Since most activities are conducted remotely now anyways, you can be sure your experience will be as pleasant as can be.
Start a club yourself if an activity you like is not supported by your college. Are you into reading? Start a book club. Pick a book for two weeks, read it, and then discuss it in a group via Zoom or Skype. Do you enjoy sports? Find like-minded people to watch games together (online, of course). Start a society of movie fans and meet once a week. Watch a movie together and then share your thoughts and opinions on it.
The possibilities are endless. Remember that whatever you might be into, there is probably someone on campus who enjoys it too. There's nothing wrong with asking around.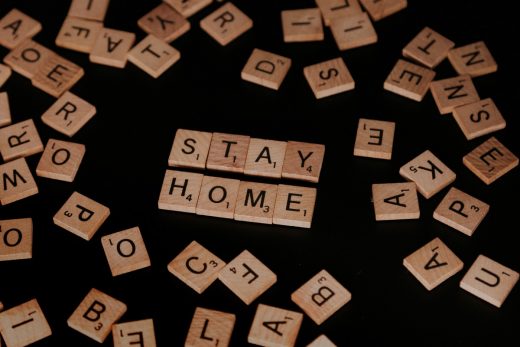 image source: unsplash.com
Join a Sports Team
Sports is a sure way to keep depression away. Besides, a team sport will not only keep you fit but also give you new friendships. Some sports teams continue to practice during quarantine with some safety measures in place. A swimming team might not be an option now, but basketball or football games might still be in action.
Take your time to find out what sports are practiced on your campus and join as many clubs as you possibly can. Doing sports is beneficial for your brain, body, and social status, too. Now that spending most of our time at home is the new normal, it's paramount to keep our bodies active.
Some people find it hard to motivate themselves and do sports alone. This is why joining a team is the best option. The obligation of belonging to a team will make you go out and practice. Slacking off is not an option.
Start a Group Chat
Bring your class together! Show some leadership qualities and gather all your mates in a group chat. If there's a lot of people in it, it probably won't stop buzzing for a second. Sure, it might be annoying but it will definitely bring you all a sense of belonging.
You can discuss homework, exchange class notes, or just gossip about professors. You won't even notice how the chat you started comes alive and people will begin talking. Go on video calls after classes, start study groups. This will help you feel closer to your peers, even if you've never met them in person.
You might even arrange a personal meeting. Choose a place outside, like a park. Go for a picnic and get to know each other. This will help you foster positive relationships among the group. And in the future, should you need any help with your studies, it will be much easier to find someone willing to help!
4 ways to connect with fellow students in pandemic – Final Thoughts
Although the pandemic has brought a lot of changes into our everyday lives, not all these changes have to be negative. While being stuck at home certainly is a drawback, we have to challenge ourselves. Improving time management, communication skills, and learning to de-stress on our own are some of the most important skills we've gained in the past year.
Whenever you feel lonely, just reach for your phone and text someone. If you're feeling risky, you might even give that person a call. Just remember that you're not the only one who's going through this isolation. And you don't have to deal with this alone either.
Comments on this guide to 4 ways to connect with your fellow students during the pandemic tips article are welcome.
Home Articles
Residential Architecture
Comments / photos for the 4 ways to connect with your fellow students during the pandemic advice page welcome