4 ways technology helps to protect your hearing guide, Building tech tips, Online architectural advice
4 Ways Technology Is Helping to Protect Your Hearing
12 Jan 2022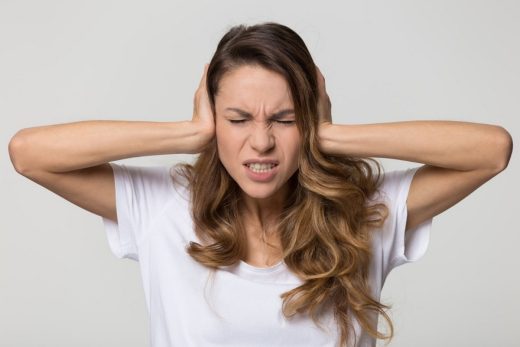 Did you know that hearing loss in American adults aged 20 years or older is expected to double in the upcoming decades from 44 million in 2020 to 73 million in 2060? The most common cause of hearing loss is exposure to loud noises and that's quite preventable.
There are many technologies out there that work to protect your hearing and you would be remiss if you didn't take advantage of them. You don't want to spend your golden years cupping your ear saying 'What? What did you say?'
4 Ways Technology Helps to Protect Your Hearing Guide
Keep reading to find out more.
Hearing Tests
Next time you go for a physical checkup, ask your family doctor to do a baseline hearing test as well. This will give them an idea of where your hearing stands right now and allow comparison in the future to gauge hearing loss. It's an easy step to take, but most people skip it, unfortunately.
Protective Hearing Gear at Construction Sites or Other Loud Places
It's easy to use excuses and not use protective hearing gear when in loud places, like 'it's not that loud' or 'it won't matter if it's only a few minutes'. But exposure to loud noises over time can cause hearing problems and should be avoided as much as possible. If you work at a construction site or a concert theatre, ask your company to provide you with protective hearing gear or purchase something yourself.
Noise-Canceling Headphones or Earbud
We live in a world where noise pollution is prevalent. You can't even go into a cafe or a restaurant nowadays without being exposed to loud noises. It's quite acceptable to carry noise-canceling headphones or earbuds around with you to protect your hearing from damage.
You could even do this in the workplace where there are people around you having loud conversations that disturb you and prevent you from focusing on work. There are many great options out there nowadays and they are quite portable as well. Remember not to blast loud music in your headphones though – that's not going to help your hearing one bit.
Acoustic Blankets
Do you work in a place with fan and blower housings? Visit shannonglobalenergy.com to learn more about the acoustic blankets they offer that protect your hearing from harm. These acoustic blankets fit a wide variety of complex surfaces, are self-contained, and are easy to install.
Protect Your Hearing before It Becomes a Problem
You don't want to wait until it's too late, that is until your hearing problems are already full-blown before working to protect your hearing. Start using hearing protection right now when you are in your 20s or 30s, so you can have healthy ears well into your 80s and 90s.
As technology keeps on evolving, there will be many more ways you can use to protect your hearing and prevent hearing loss.
Did you find this article useful? We have many more articles on the latest architecture news and technology on our website. So keep browsing!
Comments on this guide to 4 ways technology helps to protect your hearing article are welcome.
Building Articles
Residential Architecture
Architecture Designs
Building Design Posts
First Time Replacing Your Roof
Choosing a cohesive design style for your home
Are You in the Gray Area in Your Mortgage?
Autonomous WorkPod Backyard Home Office
Comments / photos for the 4 Ways Technology Is Helping to Protect Your Hearing advice page welcome