Top 10 Writing Tools 2019, University design degree essay, Higher rducation assignment tips, Career advice
10 Writing Tools that You Should Use in 2019
Architectural Higher Education Article
23 July 2019
10 Writing Tools that You Could Use in 2019
Every college and university student knows that when it comes to an essay, book review, coursework, or lab report, writing is just half the battle. Even if you're done with your essay, it doesn't mean that you can submit the piece straight away. First of all, you have to put it aside for a day or two.
Writing Tools Guide
Then get back to your writing assignment, edit and polish it up to ensure you comply with the college professor's demands. If you don't think you can cope with the task or your texts' quality leaves a lot to be desired, feel free to use the custom writing services like CustomWritings or some great tools that we have listed below.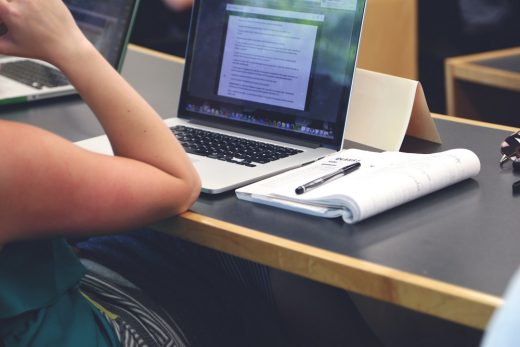 WritingHouse
Let's start with WritingHouse. If you've just finished writing a really tough college paper, you face an inevitable next step called bibliography. No need to worry! From now on, you have an opportunity to skip it and still provide your tutor with a top-notch paper. Just make sure to use WritingHouse! This easy-to-use citation generator supports APA, MLA, Chicago, and Harvard styles, as well as applies the citations automatically, in strict accordance with the format that you select.
iA Writer Pro
Use iA Writer Pro to scan your essays and research papers in multiple languages. The tool has a clean and simple design, as well as the so-called Syntax Control option that highlights your adverbs, adjectives, prepositions, verbs, as well as conjunctions so that you could check and fix them.
WordCounter
Are you searching for a symbol or word counting software or tool that can provide you with a precise number? If yes, then you're going to like WordCounter. The tool is free of charge and is not difficult to use. All you have to do to make it work is to paste the text into the tool and see how many words and symbols your case study or essay contains.
Headline Analyzer
It doesn't matter what crazy headline you've come up with for your essay – Headline Analyzer will help you polish it up to make it look good. The tool is an excellent option for college and university students, who question themselves every time they work on a hooking title for an essay or an article.
Grammarly
Let's face it, writing is something that does not come naturally to all college and university students. However, essays and term papers are an integral part of the academic routine, and you can't avoid them, no matter how hard you try. That's when Grammarly comes in handy. Are you in need of helping hand to ensure your punctuation is correct? Do you think your grammar lives a lot to be desired? This tool could be your savior every time you have to produce a top-notch text in English.
ClichéFinder
In the nick of time. Without a care in the world. Over the moon. Without a doubt, clichés are fun, but the reality is that students tend to overuse them. And if your essay is full of different examples of clichés, chances are your work is not going to get an A+. Keep away from overusing clichés by using ClichéFinder. The tool will highlight the clichés that you, as the author, will be able to replace with phrases and sentences that do not hurt your text.
ReadWriteThink
A superb multi-purpose tool developed mainly for high school students to help them boost their creativity and improve their writing skills. Besides, ReadWriteThink provides online users with interactive tools that help them learn how to produce certain content, such as short stories, business messages, and so on.
Hemingway
The Hemingway app is a real catch for those willing to check the readability of writing. All you have to do is to copy your text and paste it into Hemingway. Once you're done with that, the app will start analyzing your writing for you. For instance, the app will let you know if your essay content is hard to read and comprehend, and if it's possible to substitute difficult words for the simple ones. What is more, Hemingway lets the author know if s/he is used passive voice or adverbs too much throughout the texts.
Language Tool
This is a popular online writing tool that helps you check syntax mistakes, spelling, grammar, and word count for more than twenty different languages. Language tool is especially useful for college students, who need to write an essay in any other language, but their writing skills are far from perfect.
Storybird
This simple tool provides its users with professional online assistance needed to boost one's creativity and imagination. Basically, Storybird enables college writers to pair their content to different works of art in order to create a top-notch story. In other words, the app gives you a chance to turn into a real poet!
If you don't think that writing stories, essays, poems or anything of the kind is something you can easily deal with, the tools mentioned above will help you handle the task and save your academic performance.
Building Articles
Comments / photos for the 10 Writing Tools that You Should Use in 2019 page welcome