10 Foolproof Ways to Increase Your Retail Sales Advice, Shopping tips, Store design for profit
10 Foolproof Ways to Increase Your Retail Sales
2 June 2020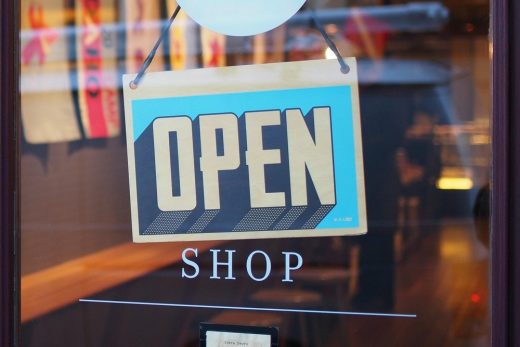 Source: Unsplash
The goal of any business is to acquire consumers as they are the lifeblood of any trade. So if your cash register does not ring, something is certainly wrong, and you better figure out what to do next. Successful retailers are neither wiser nor more talented than you are; they just simply learned the proper ways on how to make money in the process.
Here are the following guidelines to help you improve your retail sales. Check them out.
Know Your Strengths
Opening your store is more than making a living for yourself. Expect that you will be required to do essential roles in finance, marketing, administration, and HR. Not all people can execute all of these tasks well, so identify which parts you excel at most and what are the areas you might need assistance in.
Know the Industry Better
Anyone can be at their greatest advantage if they possess an intimate knowledge of their businesses. Hence, to grow and succeed, you must be fully committed to learning more and eager to achieving your goals. Remember that lack of industry knowledge can result in deficient capitalization, poor marketing strategy, and failure to set goals.
Forecasting
Forecasting is considered as the fundamental component of business since it supports every aspect of your enterprise in good decision-making. Just think about numerous companies that stopped operating due to bad decisions. They were set off by insufficient necessary information. This implies that once you enter the business field, you should have a clear idea about target markets, product selection, customer service, promotional activities, and more.
Know Your Customer
How well do you know your target market? Your business is will thrive if you thoroughly understand their needs and wants. Think about the products or services that interest them. Note that customers will naturally come to your doorstep if you have the goods and services that they seek.
Save Good Financial Records
If you are not well aware of where your money is going, it will be gone before you know it. This is why tabulating good financial records are essential. They act as your guide and keep you posted of your progress in the current month. Moreover, the files can let you determine and analyze the reasons why you aren't making as much money as before. Thus, they are beneficial to keep you on your toes and make better financial decisions.
Manage Your Cash Flows
A business will not survive without good cash flow management. Why? Having a healthy cash flow can guarantee that you can pay salaries on time and have enough funding for business expansion. If you know the regular analysis of your store's finances, then you can project future cash flows with precision.
Practice Sound Management
It is obvious that you can be the business manager since you are the store owner. Therefore, you are in charge of decision-making, scheduling, merchandising, and running the shop.
The tasks may be overwhelming, but this is surely expected of you. Nevertheless, you can give your employees a chance for growth by treating them fairly and paying what they are worth. Because of this, they will surely help you make your business successful.
Branding
Developing your brand identity is important in any business because this is how your consumers will perceive you. One of the best ways to build your business's image is to join tradeshows because you can meet a lot of attendees that can be your leads.
You do not have to start in big events right away. Join small exhibitions first to give yourself a familiarization and learning experience. Also, you might need professional services from booth display experts. Check over the Internet for tradeshow booth displays and tradeshow furniture service providers.
Make Your Holiday Sale
People love celebration, so why not create your store holiday fest? Think of fun things that your store sells and make a holiday around it. For example, if you sell shoes and bags, you can do a "Going Back to School" celebration, then mark items for considerable discounts.
Social Media Marketing
In the era we live in today, it is rare to know people who do not have any social media account. Almost everyone is embracing the progress of smart technology, even in business industries. Business marketing in social media is standard nowadays, and it would not hurt your business if you also do the same. Learn from the pros and be in with the trend. By promoting your brand on Facebook, Twitter, or Instagram, you can reach potential consumers in just a few clicks.
10 Foolproof Ways to Increase Your Retail Sales Conclusion
To sum it up, it is crucial to know the essential factors that can lead your business to success. By knowing yourself, your customers, and how the trade works, can lead you to better decision-making along the way.
Comments on this 10 Foolproof Ways to Increase Your Retail Sales article are welcome.
Retail Property Articles
New Shopping Property Articles – selection below:
Comments / photos for the 10 Foolproof Ways to Increase Your Retail Sales page welcome